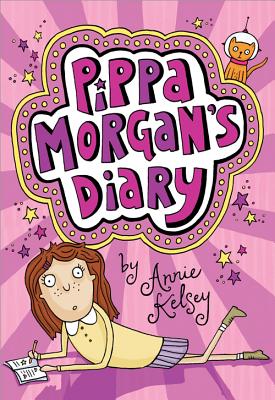 Pippa Morgan's Diary (Hardcover)
Sourcebooks Jabberwocky, 9781492623281, 160pp.
Publication Date: December 1, 2015
Description
Sometimes a little white lie can land you in a whole lot of trouble...
Pippa's new BFF Catie Brown is perfect. So perfect, that Pippa tells her a teeny tiny lie-that she once auditioned for Voice Factor-to impress her. And it works. It works so well, in fact, that Catie enters Pippa into the school talent show.
The only problem? Pippa can't sing. Not at all. In fact, her singing is so bad it scares the neighbors. But if she doesn't participate in the talent show, Catie will know she lied. But if she does participate, the whole school will find out what a horrible singer she is...including Catie
It's up to Pippa to put an end to this pesky problem
Advertisement