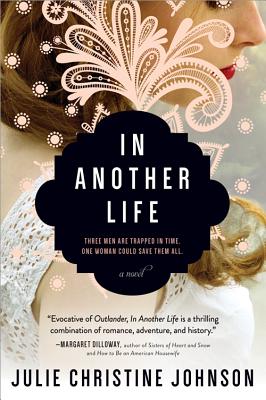 In Another Life (Paperback)
Sourcebooks Landmark, 9781492625209, 368pp.
Publication Date: February 2, 2016
Other Editions of This Title:
MP3 CD (8/30/2016)
* Individual store prices may vary.
Description
"What makes "In Another Life" work is the strong emotional core, the sense of place, the historical suspense and the characterization that makes the reader root for Lia"--Seattle Times
She has fallen for a man who shouldn't exist
Historian Lia Carrer has finally returned to southern France, determined to rebuild her life after the death of her husband. But instead of finding solace in the region's quiet hills and medieval ruins, she falls in love with Raoul, a man whose very existence challenges everything she knows about life--and about her husband's death. As Raoul reveals the story of his past to Lia, she becomes entangled in the echoes of an ancient murder, resulting in a haunting and suspenseful journey that reminds Lia that the dead may not be as far from us as we think.
Steeped in the rich history and romantic landscape of rural France, In Another Life is a story of love that conquers time, and the lost loves that haunt us all.

Praise For In Another Life…
"Johnson's heartbroken researcher wends through the lush landscape and historical religious intrigue of southern France seeking the distraction of arcane fact-but instead, like the reader, is transformed by the moving echo of emotional truth. An imaginative, unforgettable tale." - Kathryn Craft, author of The Art of Falling and The Far End of Happy

"Debut author Johnson handles what could be an overwhelming amount of historical details with skill, presenting a fascinating mystery grounded in historical fact. Her lyrical, sensuous style is beguiling in its own singularly seductive way. Readers can practically taste the ever-present wine and feel the winter wind. Lia is a dream of a narrator, one whom readers will root for. VERDICT: A perfect match for readers who enjoy Kate Mosse's "Languedoc Trilogy" and fans of female-driven romantic historical works such as Diana Gabaldon's "Outlander" series." — Kristen Droesch, Library Journal STARRED REVIEW

"In Another Life grabs you from page one and doesn't let go. The prose is rich and evocative, transporting the reader to rural France with an ease unusual for a debut author. The story is intriguing, weaving past and present in an ever-tightening braid that eventually dissolves the separation altogether, adeptly illustrating how the Cathars' belief in reincarnation might play out in the real world. Lia is especially well-portrayed as the unwitting catalyst uniting two deaths, three men, and 800 years of history, while the male characters are slowly revealed as we learn their unlikely pasts and how they affect the present. Very highly recommended." – Nicole Evelina, Historical Novels Review

"First-time novelist Julie Christine Johnson's In Another Life offers a tale that spans time, bringing the 13th century and contemporary Languedoc and Paris to vibrant life. Populated by characters grappling with common human challenges, this novel is amplified by a framework beyond time. A compelling tale of forgiveness and redemption, weaving together "then" and "now," and revealing the steadfast power of love." – Ann McClellan, Washington Independent Review of Books.

"Johnson's novel is beautifully written. It centers around Lia and her return to France, moving seamlessly between present and past, blending mystery, romance and rich history together. Johnson bring the 800-year-old Cathar religious persecution to life with vibrant characters who appear to be reincarnated in the men surrounding Lia in the present day. " — Melanie Sanders, RT Book Reviews, 4 Stars

"The dark days of 13th century Cathar persecution in France reach out long fingers to intrigue and bewitch in Julie Christine Johnson's immersive depiction of past and present in this atmospheric novel of love, loss and reincarnation." - Tessa Arlen, author of the Lady Montfort mystery series

"Delicate and haunting, romantic and mystical, In Another Life is a novel with an extraordinary sense of place. Fans swept away by Diana Gabaldon's 18th-century Scotland will want to explore Julie Christine Johnson's 13th-century Languedoc." - Greer Macallister, author of The Magician's Lie