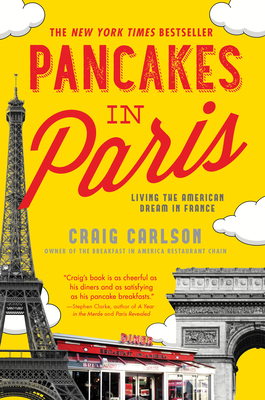 Pancakes in Paris
Living the American Dream in France
Paperback

* Individual store prices may vary.
Other Editions of This Title:
Compact Disc (9/6/2016)
MP3 CD (9/6/2016)
Compact Disc (9/6/2016)
September 2016 Indie Next List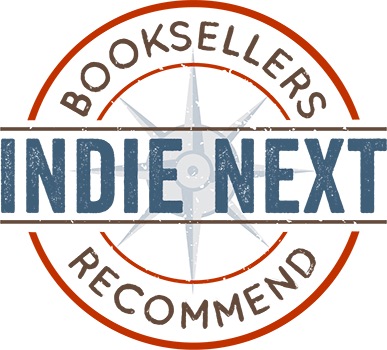 "Pancakes and Paris make for a winning combination in this charming memoir. Readers will cheer for Carlson as he follows his dream of opening a restaurant in another country. He faces many challenges, but perseveres until he reaches his goal. Thanks to Carlson it is now possible to get hearty pancakes and other treats at Breakfast in America, the first American-style diner in Paris. This is a perfect read for armchair travelers or for Francophiles planning their next trip to the City of Lights."
— Elizabeth Merritt, Titcomb's Bookshop, East Sandwich, MA
View the List
Description
Now a New York Times Bestseller
Paris was practically perfect...
Craig Carlson was the last person anyone would expect to open an American diner in Paris. He came from humble beginnings in a working-class town in Connecticut, had never worked in a restaurant, and didn't know anything about starting a brand-new business. But from his first visit to Paris, Craig knew he had found the city of his dreams, although one thing was still missing--the good ol' American breakfast he loved so much.
Pancakes in Paris is the story of Craig tackling the impossible--from raising the money to fund his dream to tracking down international suppliers for exotic American ingredients... and even finding love along the way. His diner, Breakfast In America, is now a renowned tourist destination, and the story of how it came to be is just as delicious and satisfying as the classic breakfast that tops its menu.
Sourcebooks, 9781492632122, 320pp.
Publication Date: September 6, 2016
1. In the prologue, Craig says that in order to live the American dream, he had to move to France. If you could go anywhere, where would you go to live out your own version of the American dream? What would you do there?
2. Did you ever study abroad in a foreign country? If so, did your experience mirror Craig's in some way? How was it different? If you have never studied abroad or traveled for an extended time in a foreign country,—where would you go now, and what would you be most excited to experience?
3. In the beginning, what do you think of Craig's business idea, Breakfast in America? Do you think it is a good idea or a foolish startup for a man in his financial situation? How do you think Craig's business venture would fare if he were starting it today?
4. Craig spends a lot of time preparing for Breakfast in America by going to and observing his favorite American diners. If you were designing your own restaurant, what places would you look to for inspiration? What kind of food would you carry, and are there any specific things you would want to include in your restaurant?
5. When Craig first gets to Paris with his investment money, he goes through a series of misfortunes that leave him without a bank loan, without a location, and without a French business partner. How does Craig handle these high-stress situations? How do you think you would handle them if you were in Craig's shoes? What would be your next move?
6. What aspect of French culture do you think you would enjoy the most? Which do you find the most frustrating or strange?
7. What part of starting a restaurant do you think you would enjoy the most (whether it be building the menu, designing the space, eating at your new business, etc.)? Why does that appeal to you? What aspect of business would be your least favorite to deal with?
8. Describe how Breakfast in America facilitated American and French discussion on the War in Iraq, President Obama's election, and other major American news stories. Why do you think BIA got so much press coverage at this time? What does this say about the relationship between the two countries?
9. Over the course of Breakfast in America's first year in business, Craig assembles a dream team of cooks, waiters, investors, and other regulars and staff that helped make his dream a reality. What qualities would you look for when assembling your own dream team? Do you have any go-to people in mind?
10. Do you think Breakfast in America helped Craig open up to finding love and, ultimately, meeting Julien? Explain.
11. What do you think was the most frustrating moment during Craig's journey? What do you think was the most rewarding?
12. After reading Pancakes in Paris, would you ever follow Craig's path and open a restaurant in Paris? If so, how would you follow Craig's journey? What would you do differently?