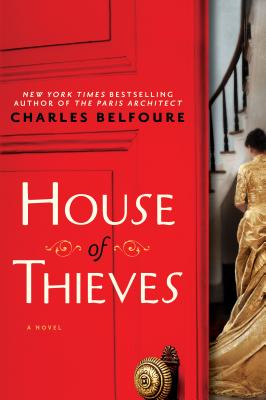 House of Thieves
Paperback

* Individual store prices may vary.
Other Editions of This Title:
Hardcover (9/15/2015)
Hardcover, Large Print (11/25/2015)
September 2015 Indie Next List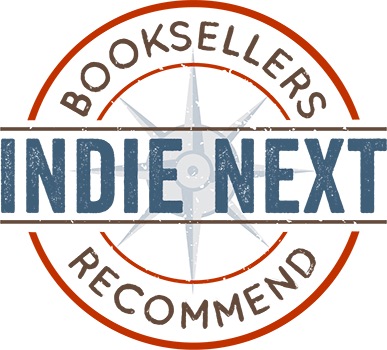 "The Cross family has it all. Born into the wealthy class in the 1880s and related to the Astors of New York City, their lives are envied. John, the patriarch, is a highly regarded architect; his wife, Helen, a beauty; and his children, George, Julia, and Charlie, each accomplished. But all is not as it seems. George has a gambling problem, and his inability to control himself causes criminals to threaten his family for repayment. Belfoure weaves a fascinating story that reveals the descent of this family into the underworld of crime. The endeavor to save George and the drama that ensues not only captivates the Cross family, but the reader as well. A great read!"
— Stephanie Crowe (W), Page & Palette, Fairhope, AL
View the List
Description
"The world of old New York comes alive in this beguiling tale of mystery and intrigue... Charles Belfoure definitely has the touch."--Steve Berry, New York Times bestselling author of The Patriot Threat and The Lincoln Myth
Gangs of New York meets The Age of Innocence as a society architect in 1880s Manhattan is forced to join a gritty crime ring in this historical thriller from the New York Times bestselling author of The Paris Architect
In 1886 New York, a respectable architect shouldn't have any connection to the notorious gang of thieves and killers that rules the underbelly of the city. But when John Cross's son racks up an unfathomable gambling debt to Kent's Gents, Cross must pay it back himself. All he has to do is use his inside knowledge of high society mansions and museums to craft a robbery even the smartest detectives won't solve--the bigger the payout, the faster this will be over.
As he hones his talent for sniffing out vulnerable and lucrative targets, Cross becomes invaluable to the gang. But his entire life has become a balancing act, and it will only take one mistake for it all to come crashing down.
A fast-paced historical mystery, House of Thieves is perfect for the book club that loved A Gentleman in Moscow and The Art Forger, blending fine society with a brilliant cast of dubious characters.
Also by Charles Belfoure:
The Paris Architect
The Fallen Architect
Sourcebooks Landmark, 9781492633082, 432pp.
Publication Date: August 2, 2016
1. In order to save his family, John Cross must do something he finds morally reprehensible. Would you resort to criminality to save your family from death?
2. This is a story about the double lives a family chooses to live. Which was your favorite?
3. Until 1914, Americans could ingest any drug they wanted, including dangerous drugs that are outlawed today. What did you think of Granny's preference for opium?
4. James T. Kent, a well-bred gentleman from a wealthy family, is a cold-blooded killer and gets an almost sexual satisfaction from committing crimes. Was he a compelling villain?
5. New York high society had a very strict code of behavior that one had to obey or be banished. What did you think of that code? Why did that code devolve into the less-stringent rules of behavior we have today?
6. How does poverty in America today compare with that portrayed in the Gilded Age in New York City?
7. Homelessness is a great concern in our cities today. What did you think of the fact that about twenty thousand children roamed the streets of New York in the 1880s?
8. Cross's children form friendships with people they normally would never come into contact with. What did you like about Julia and Nolan's friendship? Charlie and Eddie's? George and Kitty's?
9. George's gambling addiction was the source of all the troubles. How did you feel about George and his illness? Were you angry with him?
10. Cross was devastated when he learned of his son's secret. What would you as a parent have been thinking and feeling?