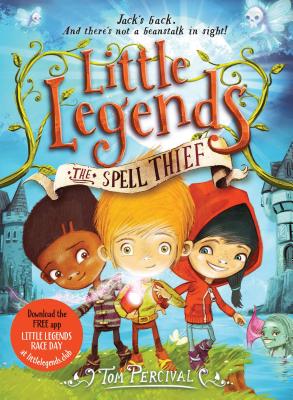 The Spell Thief (Hardcover)
Sourcebooks Jabberwocky, 9781492646648, 208pp.
Publication Date: December 6, 2016
Description
Meet Jack and his talking chicken Betsy, Red, Rapunzel, Hansel and Gretel, and a host of other Little Legendsas they have fantastic new adventures Get to know your favorite fairytale characters like never before in this magical new book series.
Life for Jack is great -- he's got a magical talking hen named Betsy, he lives in a town where stories literally grow on trees, and all his best friends live there with him. That is, until Anansi, the new kid in town, arrives...
When Jack sees Anansi having a secret meeting with a troll -- everything changes. Trolls mean trouble and Jack will stop at nothing to prove that Tale Town is in danger. Even if that means using stolen magic
Advertisement