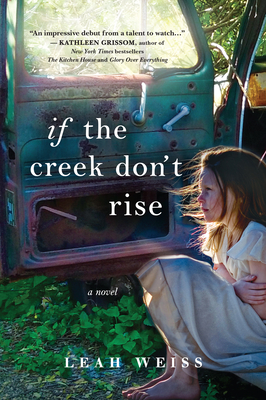 If the Creek Don't Rise
A Novel
Paperback

* Individual store prices may vary.
Other Editions of This Title:
Digital Audiobook (8/21/2017)
Library Binding, Large Print (11/1/2017)
Prebound (9/12/2017)
August 2017 Indie Next List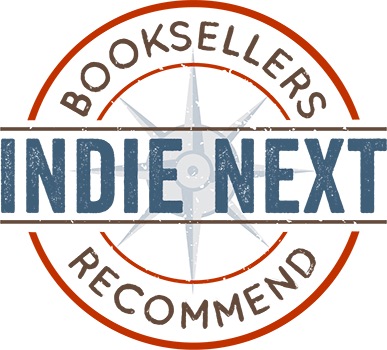 "This debut novel set in a small North Carolina Appalachian village is full of strong Southern voices. Among them is Sadie Blue, a child bride who realizes in a matter of days that she has made a mistake in marrying the ne'er-do-well Roy Lupkin, and Kate Shaw, who answers Minister Eli Perkins' ad for a teacher for the children of Baines Creek. As Kate begins to make a difference in the lives of her students, she realizes they are returning the compliment. Kate offers to teach Sadie Blue to read, helping her to make another life for herself. Each of the characters will touch your heart, and you will cheer for their victories!"
— Elizabeth Merritt, Titcomb's Bookshop, East Sandwich, MA
View the List
Top Ten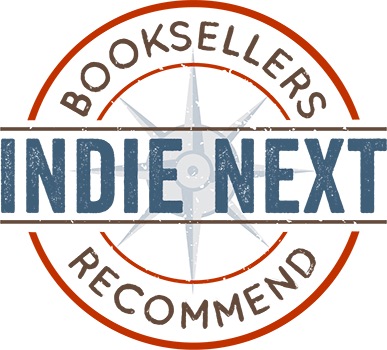 "Leah Weiss' ability to create characters is top notch. Get ready to delve into the rough mountain life of Sadie Blue, a young newlywed with an abusive, moonshining husband, which is not an unfamiliar situation in her family line. Readers will watch Sadie, surrounded by a community of strong and caring Appalachian neighbors, find the strength to believe in herself and save her own life."
— Lauri Weisbecker (W), Island Bookstore, Corolla, NC
View the List
Description
"An immersive and deeply emotional reading experience—especially satisfying for readers who love richly drawn characters and a strong sense of place" —NPR
He's gonna be sorry he ever messed with me and Loretta Lynn.
Sadie Blue has been a wife for fifteen days. That's long enough to know she should have never hitched herself to Roy Tupkin, even with the baby.
Sadie is desperate to make her own mark on the world, but in remote Appalachia, a ticket out of town is hard to come by and hope often gets stomped out. When a stranger sweeps into Baines Creek and knocks things off kilter, Sadie finds herself with an unexpected lifeline...if she can just figure out how to use it.
Fans of The Book Woman of Troublesome Creek will love this intimate insight into a fiercely proud, tenacious community and relish the voices of the forgotten folks of Baines Creek.
With a colorful cast of characters and a flair for the Southern Gothic, If the Creek Don't Rise is a debut novel bursting with heart, honesty, and homegrown grit.
"Like all great southern writers, Leah Weiss's magic turns the local into the universal." —Wiley Cash, New York Times bestselling author, on All The Little Hopes
Praise For If the Creek Don't Rise: A Novel…
"This one nearly broke my heart. With deeply human characters I will not easily forget, Weiss captures the fierce pull of desperation and the formidable power of hope. An impressive debut from a talent to watch…. " — Kathleen Grissom, author of the New York Times bestsellers The Kitchen House and Glory Over Everything
"Every page of Leah Weiss' debut, If the Creek Don't Rise, has a pulse as fierce and unyielding as its Appalachian setting. Told through an ensemble of narrators, men and women of all ages bound by the inescapable power of place and belonging, it is a lush exploration of the darkest rooms in the human heart, and the brightest fires of the human spirit. Weiss' remarkable gift for language left me breathless, and her characters, distinctive and unapologetically-human, will haunt me for some time." — Erika Marks, author of The Last Treasure
"Writing with a deep knowledge of the enduring myths of Appalachia, Weiss vividly portrays real people and sorrows. A strong, formidable novel for readers of William Faulkner and Cormac McCarthy." —
Library Journal
"...tender but powerful debut...highlighting Weiss's considerable characterization skills." —
Publishers Weekly
"Weiss' tale is a beguiling, compelling read." —
Kirkus Reviews
"...masterful use of language....Weiss' novel is a great suggestion for fans of the Big Stone Gap books, by Adriana Trigiani, and Mitford series, by Jan Karon." —
Booklist
"[A] striking debut." —
BUSTLE
"Like Daniel Woodrell's 'hillbilly noir' novel Winter's Bone - adapted into a tremendous backwoods thriller starring a then unknown Jennifer Lawrence - Leah Weiss's Appalachia-set fiction debut unfolds like a dark, gripping alt-country ballad. " —
Yahoo!
"…fascinating, gripping… an immersive and deeply emotional reading experience — especially satisfying for readers who love richly drawn characters and a strong sense of place" — NPR
"A fascinating, gripping portrait of the interconnected and often unseen ways people help each other... an immersive and deeply emotional reading experience — especially satisfying for readers who love richly drawn characters and a strong sense of place." —
NPR
"Weiss's inspiring debut novel is steeped in atmosphere, ingenuity and heart...an engaging page-turner." —
Shelf Awareness
"In this tender but powerful debut, Weiss paints both the bright and the dark in the lives of her fictional Appalachian community's denizens." —
Publishers Weekly
"Part gothic, part romance, part heartbreaking Loretta Lynn ballad—Weiss' tale is a beguiling, compelling read." —
Kirkus Reviews
Sourcebooks Landmark, 9781492647454, 320pp.
Publication Date: August 22, 2017
About the Author
LEAH WEISS is a Southern writer born in North Carolina and raised in the foothills of Virginia. Her debut novel If the Creek Don't Rise was released in August of 2017. Her short stories have been published in The Simple Life magazine, Every Day Fiction and Deep South Magazine. You can contact her on her website leahweiss.com.
1. Life in 1970 Appalachia (and fictional Baines Creek) was undeniably hard and harsh. What did the novel tell you about that historic time and place that you expected? What did you learn that surprised you?
2. Sadie Blue was the principal character in the book, with her story told in three chapters. Did you root for her from the start? What were her key moments of growth? Who were her mentors and supporters? What did they do that helped her grow a stronger backbone?
3. In what ways were Sadie Blue and her grandmother, Gladys Hicks, and Sadie and her mother, Carly, alike? In what ways were they different?
4. Gladys and Marris were best friends. Who needed the other the most? Who gave the greatest purpose to their relationship?
5. Did you think Gladys was oblivious to her mean behavior? Why did she feel entitled to that mean behavior? How do you think she would have described herself?
6. Who were the most lovable or admirable characters? What made them that way? What were their strengths and weaknesses? In what ways were they important to Sadie's salvation?
7. Preacher Eli Perkins never quite believed he was good enough for his job. How did that quality make you feel about him? How do you think he performed his job?
8. Three characters who are hard to love are Prudence Perkins, Roy Tupkin, and Billy Barnhill. Did you find any reasons to empathize with them? What were the pivotal moments in their pasts that shaped their personalities? How do you think you would have fared if you were born into their families and stations of life?
9. When Kate Shaw arrived in Baines Creek, she expected to be doing the teaching. What were the things she learned instead?
10. Birdie's Books of Truths: What insights did they give you into life in Appalachia and the gifts Birdie possessed?
11. What role did Tattler Swann play in the book? Was he a good spokesman for Jerome Biddle? If so, why?
12. This book is written in first person, present tense. Did that choice by the author make the story more intimate? If so, in what ways?
13. Which characters were most capable of loving? In what ways did they demonstrate that?
14. A number of murders were committed in the book. Do you think any of them were justified? If so, which ones and why?