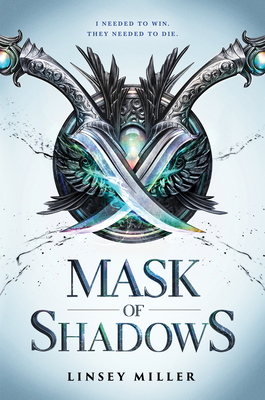 Mask of Shadows (Hardcover)
Sourcebooks Fire, 9781492647492, 352pp.
Publication Date: August 29, 2017
* Individual store prices may vary.
Description
When petty thief Sal Leon steals a poster from a royal scribe announcing open auditions for The Left Hand, Sal knows it's a chance for a better life. The Queen's powerful personal assassins are named after the rings she wears--Ruby, Emerald, Amethyst, and Opal--and are her most trusted advisors.

But the audition is a fight to the death filled with clever circus acrobats, lethal apothecaries, and vicious ex-soldiers. A childhood as a common criminal hardly qualifies as preparation, but with each success, Sal comes closer to victory...and to the nobles who destroyed everything. Because Sal is there not only to win--but to get revenge.