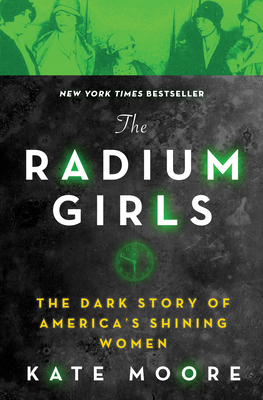 The Radium Girls
The Dark Story of America's Shining Women
Paperback

* Individual store prices may vary.
Other Editions of This Title:
Digital Audiobook (5/1/2017)
Hardcover, Large Print (7/19/2017)
Prebound (3/6/2018)
Hardcover (4/18/2017)
Compact Disc (5/2/2017)
MP3 CD (5/2/2017)
May 2017 Indie Next List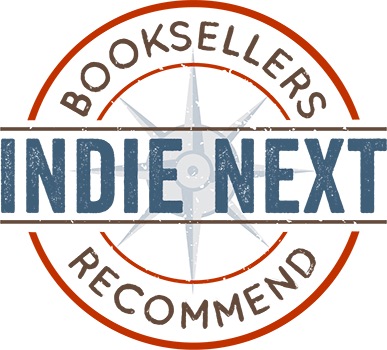 "The harrowing true story of The Radium Girls is a compelling and forthright portrayal of a dark, insidious mystery and the 'shining girls' who revealed it. Author Kate Moore takes the reader from Orange, New Jersey, to Ottawa, Illinois, following several women who work at factories that specialize in painting watch faces and instrument dials with the glow-in-the-dark wonder element radium. As these women fall ill in various and dire ways in the ensuing years, they seek answers and relief from the very companies that would deny them. In The Radium Girls, Moore, like the 'shining girls' before her, casts a bright light on these lives lost too young."
— Heather Herbaugh, Mitzi's Books, Rapid City, SD
View the List
Summer 2018 Reading Group Indie Next List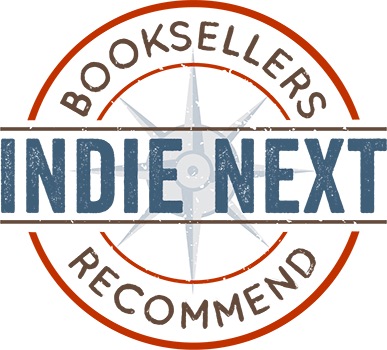 "This story of the first all-women class action lawsuit is one that everyone needs to read. Moore does a fabulous job of showing these women for who they were: real people, with families and lives that were torn apart by devastating health problems caused by years of working in a watch factory, painting glowing radium onto watch dials. A heartbreaking, inspiring story of strong women who stuck together through the most horrible of circumstances."
— Maggie Henriksen, Saturn Booksellers, Gaylord, MI
View the List
Description
A New York Times, USA Today, Wall Street Journal, and Amazon Charts Bestseller!
For fans of Hidden Figures, comes the incredible true story of the women heroes who were exposed to radium in factories across the U.S. in the early 20th century, and their brave and groundbreaking battle to strengthen workers' rights, even as the fatal poison claimed their own lives...
In the dark years of the First World War, radium makes gleaming headlines across the nation as the fresh face of beauty, and wonder drug of the medical community. From body lotion to tonic water, the popular new element shines bright. Meanwhile, hundreds of girls toil amidst the glowing dust of the radium-dial factories. The glittering chemical covers their bodies from head to toe; they light up the night like industrious fireflies. With such a coveted job, these "shining girls" are the luckiest alive — until they begin to fall mysteriously ill. And, until they begin to come forward.
As the women start to speak out on the corruption, the factories that once offered golden opportunities ignore all claims of the gruesome side effects. And as the fatal poison of the radium takes hold, the brave shining girls find themselves embroiled in one of the biggest scandals of America's early 20th century, and in a groundbreaking battle for workers' rights that will echo for centuries to come. A timely story of corporate greed and the brave figures that stood up to fight for their lives, these women and their voices will shine for years to come.
Written with a sparkling voice and breakneck pace, The Radium Girls fully illuminates the inspiring young women exposed to the "wonder" substance of radium, and their awe-inspiring strength in the face of almost impossible circumstances. Their courage and tenacity led to life-changing regulations, research into nuclear bombing, and ultimately saved hundreds of thousands of lives...
Praise For The Radium Girls: The Dark Story of America's Shining Women…
"Radium Girls spares us nothing of their suffering; though at times the foreshadowing reads more like a true-crime story, Moore is intent on making the reader viscerally understand the pain in which these young women were living, and through which they had to fight in order to get their problems recognized...The story of real women at the mercy of businesses who see them only as a potential risk to the bottom line is haunting precisely because of how little has changed; the glowing ghosts of the radium girls haunt us still." — NPR Books

"Kate Moore vividly depicts the female factory workers whose courage led to a revolution in industrial safety standards. In describing their heart wrenching struggles and bittersweet triumphs, Moore delivers an intimate portrait of these pioneers. Uplifting and beautifully written, The Radium Girls is a tribute to the strength of women everywhere." — Nathalia Holt, New York Times bestselling author of Rise of the Rocket Girls: The Women Who Propelled Us From Missiles to the Moon to Mars

"Kate Moore's gripping narrative about the betrayal of the radium girls—gracefully told and exhaustively researched—makes this a nonfiction classic. I particularly admire Moore's compassion for her subjects and her story-telling prowess, which brings alive a shameful era in America's industrial history." — Rinker Buck, author of The Oregon Trail: A New American Journey and Flight of Passage

"A perfect blend of the historical, the scientific, and the personal, this richly detailed book sheds a whole new light on this unique element and the role it played in changing workers' rights. The Radium Girls makes it impossible for you to ignore these women's incredible stories, and proves why, now more than ever, we can't afford to ignore science, either." — Bustle

"Kate Moore has dug deep to expose a wrong that still resonates–as it should–in this country. Exceptional!" — San Francisco Book Review

"Compelling chronicle of women whose work maimed and killed them while their employers, their doctors and their government turned a blind eye to their suffering" — The Seattle Times

"Written with the taut pacing of a novel, Kate Moore's The Radium Girls tells the horrifying true story of the young women who worked in radium dial factories in the 1920s and '30s...Their incredible story, beautifully told by Kate Moore, is sure to incite equal parts compassion and horror in the reader." — BookPage

"We sometimes need reminding of where health and safety came from, and why it is so very important for progress. The Radium Girls compels us to remember." — Chemistry World

"Carefully researched, the work will stun readers with its descriptions of the glittering artisans who, oblivious to health dangers, twirled camel-hair brushes to fine points using their mouths, a technique called lip-pointing...Moore details what was a 'ground-breaking, law-changing, and life-saving accomplishment' for worker's rights." — Publishers Weekly

"This timely book celebrates the strength of a group of women, whose determination to fight improved both labor laws and scientific knowledge of radium poisoning. Written in a highly readable, narrative style, Moore's chronicle of these inspirational women's lives is sure to provoke discussion—and outrage—in book groups." — Booklist-STARRED review

"Moore's well-researched narrative is written with clarity and a sympathetic voice that brings these figures and their struggles to life...a must-read for anyone interested in American and women's history, as well as topics of law, health, and industrial safety." — STARRED Library Journal
Sourcebooks, 9781492650959, 504pp.
Publication Date: March 6, 2018
About the Author
Kate Moore is the New York Times and USA Today bestselling author of The Radium Girls, which won the 2017 Goodreads Choice Award for Best History, was voted U.S. librarians' favorite nonfiction book of 2017,and was named a Notable Nonfiction Book of 2018 by the American Library Association. A British writer based in London, Kate writes across a variety of genres and has had multiple titles on the Sunday Times bestseller list. She is passionate about politics, storytelling, and resurrecting forgotten heroes.
1. The Radium Girls is filled with both triumph and tragedy. Which part of the story affected you the most, and why?
2. Is there a figure in The Radium Girls that resonates more strongly with you than others? If so, what part of their story or character stood out?
3. Even after radium was proved poisonous, and the illness verified as work-related, the radium companies stood fast by their convictions. Why do you believe they were so resilient, and can you imagine modern companies behaving with such similar ruthlessness?
4. How do you believe the radium companies, and the press, would have reacted differently to the scandal had the workers been male? Considering the time period, how did their gender help and hinder their case?
5. How do you think today's world would be different had The Radium Girls not fought back against the radium companies?
6. It takes over 1,500 years for the effects of radium to wear off. This means that the bodies of the women and parts of the towns in which they worked remain poisonous to this day. Despite the harrowing implications, why do you feel this story hasn't been widely explored?
7. The Radium Girls is told mostly through the eyes of the radium-dial workers, their families, and friends; however, previous research never focused on their personal journeys. How did it change your appreciation of or engagement with the story to know the smaller, personal details of the girls' lives? Is there another historical event where you've noticed women being pushed to the sidelines?
8. Although radium can be seen as an evil entity in the book, it's also been used for the greater good. Explore how radium has changed the world in a positive way. Do you feel it was worth the sacrifice?
9. Besides radium, what other world-altering discoveries can you think of that both led to advancement, and also tragedy?
10. How were you inspired by the strength of the "shining girls", and how can you carry that onwards to incite change in your own life?