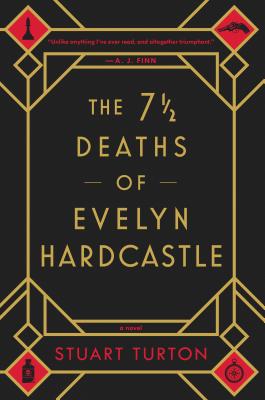 The 7 1/2 Deaths of Evelyn Hardcastle
Hardcover

* Individual store prices may vary.
Other Editions of This Title:
Paperback (5/7/2019)
October 2018 Indie Next List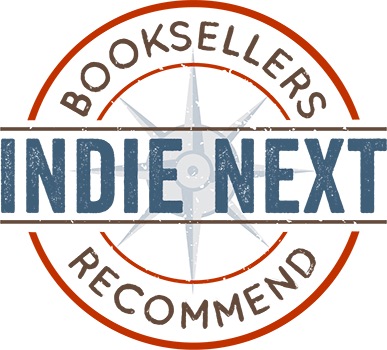 "I hadn't known how badly I needed to escape my own life and sink into someone else's. Or in this case-- many lives. The multiple perspectives gives this book a mind-blowing mash-up feeling of Clue and the best Agatha Christie. There's a certain delicious joy to being confused and then ignoring the rest of the world while you read, desperate to discover the answers. Sure it's the basic premise of a mystery, but for some readers it's a forgotten joy in need of reviving. Fun, inventive and thoroughly entertaining, perhaps leave your own reality reading is the new binge watching."
— Beth Reynolds, Norwich Bookstore, Norwich, VT
View the List
Summer 2019 Reading Group Indie Next List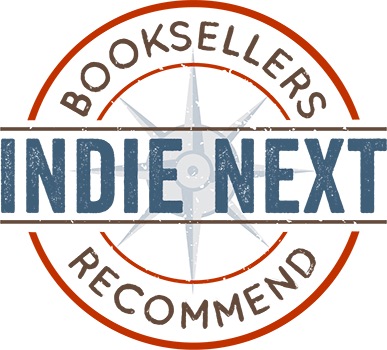 "Evelyn Hardcastle will die tonight, at her own party, unless Aiden can figure out who the murderer is before it happens. How? He will spend a day inside the bodies of different guests at the estate, repeating the day over and over until he can solve the case. As he cycles through his 'hosts,' Aiden begins to recover memories of who he is, why he is trapped in this bizarre loop, and how to escape once and for all. A meld of golden-age mystery, surreal futurism, and period drama, this book is fresh, strange, and maddeningly (yet satisfyingly) complex."
— Annie Metcalf, Magers & Quinn Booksellers, Minneapolis, MN
View the List
Description
"Agatha Christie meets Groundhog Day...quite unlike anything I've ever read, and altogether triumphant."—A. J. Finn, #1 New York Times-bestselling author of The Woman in the Window
The Rules of Blackheath
Evelyn Hardcastle will be murdered at 11:00 p.m.
There are eight days, and eight witnesses for you to inhabit.
We will only let you escape once you tell us the name of the killer.
Understood? Then let's begin...
***
Evelyn Hardcastle will die. Every day until Aiden Bishop can identify her killer and break the cycle. But every time the day begins again, Aiden wakes up in the body of a different guest. And some of his hosts are more helpful than others.
For fans of Claire North and Kate Atkinson, The 7½ Deaths of Evelyn Hardcastle is a breathlessly addictive novel that follows one man's race against time to find a killer— but an astonishing time-turning twist means that nothing and no one are quite what they seem.
Praise for The 7 ½ Deaths of Evelyn Hardcastle:
Costa First Novel Award 2018 Winner
One of Stylist Magazine's 20 Must-Read Books of 2018
One of Harper's Bazaar's 10 Must-Read Books of 2018
One of Guardian's Best Books of 2018
Praise For The 7 1/2 Deaths of Evelyn Hardcastle…
"Pop your favorite Agatha Christie whodunnit into a blender with a scoop of Downton Abbey, a dash of Quantum Leap, and a liberal sprinkling of Groundhog's Day and you'll get this unique murder mystery. The twisting, cleverly-written debut..." - Harper's Bazaar, 10 New Books to Add to Your Reading List in 2018

"My favorite mystery so far this year, it's Agatha Christie, Groundhog Day, and Black Mirror mashed up into the kind of tale you just can't put down." - Sarah Cation, Canadian Living

"This book had me mesmerized from the very first page to the last. A totally unique premise and a beautifully plotted tale told with breathtaking skill. One of the best books I've read in a long time. Every page either sparkles or fizzes with beauty or danger. This is a real mind-melter of a novel from a writer who has complete mastery over his work. If more people could write like this, who'd need cinema?" - Imran Mahmood, author of You Don't Know Me

"Audaciously inventive, gripping, and original." - Louise O'Neill, author of Only Ever Yours and Asking For It

"I'm green with envy; I wish I'd written this book" - Jenny Blackhurst, author of How I Lost You

"Absolute envy-making bloody murderous brilliance" - Natasha Pulley, author of The Watchmaker of Filigree Street

"Atmospheric and unique, this is a mystery that adds "Who am I?" to the question of whodunit, with existentially suspenseful results." - Foreword

"Gloriously inventive, playful and clever, this is a must for mystery fans. I wish I'd written it myself..." - Robin Stevens, author of the Wells and Wong mystery series

"Stuart Turton's debut novel is dazzling in its complexity, astonishing in its fiendishness, and shocking in its sheer audacity. Every page, every character, and every deliciously dark secret is an absolute treat. Turton is going places." - Anna Stephens, author of The Godblind Trilogy

"Dazzling. A revolving door of suspects (and narrators); a sumptuous country-house setting; a pure-silk Möbius strip of a story. This bracingly original, fiendishly clever murder mystery — Agatha Christie meets Groundhog Day — is quite unlike anything I've ever read, and altogether triumphant. I wish I'd written it." - A. J. Finn, #1 New York Times-bestselling author of The Woman in the Window

"Turton's debut is a brainy, action-filled sendup of the classic mystery." - Kirkus Reviews

"This novel is so ingenious and original that it's difficult to believe it's Turton's debut. The writing is completely
immersive...there are certainly echoes of Agatha Christie here, but it's Christie ramped up several notches, thanks to the malevolent twist on the Groundhog Day theme. Readers may be scratching their heads in delicious befuddlement as they work their way through this novel, but one thing will be absolutely clear: Stuart Turton is an author to remember." - Booklist

"This book blew my mind! Utterly original and unique." - International bestseller Sophie Hannah

"If Agatha Christie and Terry Pratchett had ever had LSD-fuelled sex, then The 7½ Deaths of Evelyn Hardcastle would be their acid trip book baby. Darkly comic, mind-blowingly twisty, and with a cast of fantastically odd characters, this is a locked room mystery like no other." - Sarah Pinborough, New York Times bestselling author

"I hereby declare Stuart Turton the Mad Hatter of Crime. The 7½ Deaths of Evelyn Hardcastle is unique, energizing, and clever. So original, a brilliant read." - Ali Land, Sunday Times bestselling author Good Me Bad Me

"Agatha Christie meets Downton Abbey with a splash of red wine and Twin Peaks. Dark and twisty, lush and riddled with gorgeous prose, part of me will always be trapped in Blackheath." - Delilah S. Dawson, New York Times bestselling author

"A kaleidoscopic mystery that brilliantly bends the limits of the genre and the mind of the reader. The 7½ Deaths of Evelyn Hardcastle is urgent, inventive, creepy and, above all, a blast to read!" - Matthew Sullivan, author of Midnight at the Bright Ideas Bookstore

"Brilliant, brilliant, brilliant! It's a work of sheer genius. An amazing, unique book that blew my mind." - Sarah J. Harris, author of The Color of Bee Larkham's Murder
Sourcebooks Landmark, 9781492657965, 448pp.
Publication Date: September 18, 2018
About the Author
STUART TURTON is a freelance journalist who lives in West London with his wife. Stuart is not to be trusted—in the nicest possible way. The 7½ Deaths of Evelyn Hardcastle is his first novel.
or
Not Currently Available for Direct Purchase