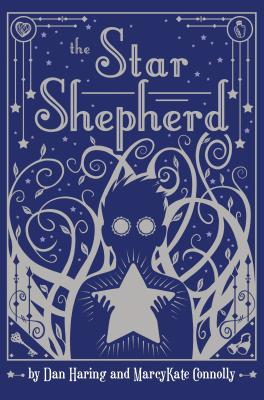 The Star Shepherd
Hardcover

* Individual store prices may vary.
Other Editions of This Title:
Digital Audiobook (9/9/2019)
Description
For fans of Neil Gaiman and How to Train Your Dragon comes a beautifully illustrated, fast-paced adventure about eleven year old Kyro, his best friend Andra, his trusted dog Cypher, and their race to save the stars.
When the world first formed, the night was black and filled with dark creatures. The Elders knew their people couldn't survive under such a threat. So they made the ultimate sacrifice: they gave their hearts to the sky in the form of brightly shining stars to keep evil away.
Now, eleven year old Kyro is a Star Shepherd like his father. He's spent his life tucked away in the outskirts of the small town of Drenn. There they watch the night sky for falling stars--and rush to rescue them when they do.
Then one night, too many stars fall at once, and terrible dark creatures start to appear in the forest by their home. Kyro's father journeys to the Star Shepherd Council to report the threat. But when he doesn't return Kyro must figure out how to save them himself before enough stars fall for the dark creatures to make their return.
Kyro, along with his trusty dog, Cypher, and his friend, Andra, must find the cause of the threat before it's too late.
Perfect for 5th graders and boys 10-14, young readers will devour this fun, fantasy adventure if they love stories with:
Drawings and illustrationsTrusty sidekicks (especially the furry kind)Evil, mythical creaturesAncient robots
Sourcebooks Young Readers, 9781492658207, 320pp.
Publication Date: September 10, 2019