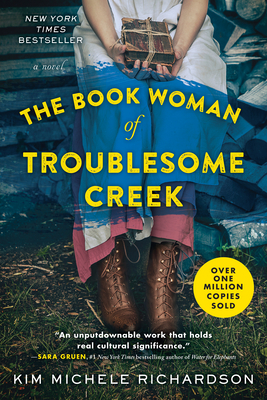 The Book Woman of Troublesome Creek
A Novel
Paperback

* Individual store prices may vary.
Other Editions of This Title:
Digital Audiobook (5/6/2019)
Hardcover (5/7/2019)
Library Binding, Large Print (8/7/2019)
Compact Disc (5/7/2019)
MP3 CD (5/7/2019)
Compact Disc (5/7/2019)
May 2019 Indie Next List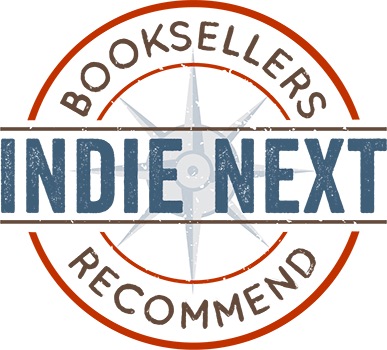 "I loved this wonderful story about Cussy Mary, a pack horse librarian in eastern Kentucky in the 1930s and one of the last of the blue-skinned people of that area. As Cussy faces pressure to marry and difficulties maintaining her arduous book route through twisty and dangerous mountain passes, she earns the respect of the mountain people she serves so faithfully. Beautifully written and heartbreaking at times, this is a story I will never forget."
— Mary Patterson, The Little Bookshop, Midlothian, VA
View the List
Description
RECOMMENDED BY DOLLY PARTON IN PEOPLE MAGAZINE!
A NEW YORK TIMES BESTSELLER
A USA TODAY BESTSELLER
A LOS ANGELES TIMES BESTSELLER
A PBS BOOK PICK
The bestselling historical fiction novel from Kim Michele Richardson, this is a novel following Cussy Mary, a packhorse librarian and her quest to bring books to the Appalachian community she loves, perfect for readers of William Kent Kreuger and Lisa Wingate. The perfect addition to your next book club!
The hardscrabble folks of Troublesome Creek have to scrap for everything—everything except books, that is. Thanks to Roosevelt's Kentucky Pack Horse Library Project, Troublesome's got its very own traveling librarian, Cussy Mary Carter.
Cussy's not only a book woman, however, she's also the last of her kind, her skin a shade of blue unlike most anyone else. Not everyone is keen on Cussy's family or the Library Project, and a Blue is often blamed for any whiff of trouble. If Cussy wants to bring the joy of books to the hill folks, she's going to have to confront prejudice as old as the Appalachias and suspicion as deep as the holler.
Inspired by the true blue-skinned people of Kentucky and the brave and dedicated Kentucky Pack Horse library service of the 1930s, The Book Woman of Troublesome Creek is a story of raw courage, fierce strength, and one woman's belief that books can carry us anywhere—even back home.
Look for The Book Woman's Daughter, the new novel from Kim Michele Richardson, out now!
Other Bestselling Historical Fiction from Sourcebooks Landmark:
The Mystery of Mrs. Christie by Marie Benedict
The Engineer's Wife by Tracey Enerson Wood
Sold on a Monday by Kristina McMorris
Praise For The Book Woman of Troublesome Creek: A Novel…
"Richardson has penned an emotionally moving and fascinating story about the power of literacy over bigotry, hatred and fear." — BookPage

"With a focus on the personal joy and broadened horizons that can result from access to reading material, this well-researched tale serves as a solid history lesson on 1930s Kentucky. A unique story about Appalachia and the healing power of the written word." — Kirkus Reviews

"This gem of a historical from Richardson (The Sisters of Glass Ferry) features an indomitable heroine navigating a community steeped in racial intolerance. In 1936, 19-year-old Cussy Mary Carter works for the New Deal–funded Pack Horse Library Project, delivering reading material to the rural people of Kentucky...Readers will adore the memorable Cussy and appreciate Richardson's fine rendering of rural Kentucky life." — Publishers Weekly

"The novel serves as a testament to the power of the written word, arguing that words can traverse barriers between class, race and individual differences." — Deep South Magazine

"A powerful yet heartfelt story that gives readers a privileged glimpse into an impoverished yet rigidly hierarchical society, this time by shining a light on the courageous, dedicated women who brought books and hope to those struggling to survive on its lowest rung. Strongly recommended." — Historical Novel Society

"The Book Woman of Troublesome Creek is a timely and necessary novel, certain to find an enthusiastically loyal following among book clubs, for whom it offers myriad opportunities for engagement, and with librarians and library patrons, for whom it is a heartrending hero's tale. " — The Charleston Post & Courier

"Based on true stories from different times (the blue-skinned people of Kentucky and the WPA's Pack Horse Librarians), this novel packs a lot of hot topics into one narrative. Perfect for book clubs." — Library Journal

"A rare literary adventure that casts librarians as heroes, smart tough women on horseback in rough terrain doing the brave and hard work of getting the right book into the right hands. Richardson has weaved an inspiring tale about the power of literature." — Alexander Chee, author of Edinburgh and Queen of the Night

"Kim Michele Richardson has written a fascinating novel about people almost forgotten by history: Kentucky's pack-horse librarians and "blue people." The factual information alone would make this book a treasure, but with her impressive storytelling and empathy, Richardson gives us so much more." — Ron Rash, New York Times bestselling author of One Foot in Eden and Serena

"Readers will respond to quiet Cussy's steel spine...And book groups who like to explore lesser-known aspects of American history will be fascinated." — Booklist

"Richardson's latest work is a hauntingly atmospheric love letter to the first mobile library in Kentucky and the fierce, brave packhorse librarians who wove their way from shack to shack dispensing literacy, hope, and - just as importantly - a compassionate human connection. Richardson's rendering of stark poverty against the ferocity of the human spirit is irresistible. Add to this the history of the unique and oppressed blue-skinned people of Kentucky, and you've got an un-put-downable work that holds real cultural significance." — Sara Gruen, author of Water for Elephants

"This is Richardson's finest, as beautiful and honest as it is fierce and heart-wrenching, THE BOOK WOMAN OF TROUBLESOME CREEK explores the fascinating and unique blue-skinned people of Kentucky and the brave Packhorse librarians. A timeless and significant tale about poverty, intolerance and how books can bring hope and light to even the darkest pocket of history." — Karen Abbott, New York Times bestselling author of Liar Temptress Soldier Spy

"Emotionally resonant and unforgettable, The Book Woman of Troublesome Creek is a lush love letter to the redemptive power of books. It is by far my favorite KMR book—and I am her huge fan. Cussy Mary is an indomitable and valiant heroine, and through her true-blue eyes, 1930s Kentucky comes to vivid and often harrowing life. Richardson's dialogue is note-perfect; Cussy Mary's voice is still ringing in my head, and the sometimes dark story she tells highlights such gorgeous, glowing grace notes that I was often moved to hopeful tears. " — Joshilyn Jackson, New York Times and USA Today bestselling author of The Almost Sisters
Sourcebooks Landmark, 9781492671527, 320pp.
Publication Date: May 7, 2019
About the Author
NEW YORK TIMES, LOS ANGELES TIMES and USA TODAY bestselling author, Kim Michele Richardson, is a multiple-award winning author who has written five works of historical fiction, and a bestselling memoir. Kim Michele was born and raised in Kentucky and lives there with her family and beloved dogs. She is also the founder of Shy Rabbit, a writers residency and scholarship implemented for low-income writers. To learn more, please visit Kim Michele on her Facebook page and or website at www.kimmichelerichardson.com
1. The Kentucky Pack Horse program was implemented in 1935 by the Works Progress Administration (WPA) to create women's work programs and to assist economic recovery and build literacy. Looking at the novel, how did the program affect the people in this remote area? Do you think library programs are still a vital part of our society today?
2. How has a librarian or booklover impacted your life? Have you ever connected with a book or author in a meaningful way? Explain.
3. Missionaries, government, social workers, and various religious groups have always visited eastern Kentucky to reform, modernize, and mold hillfolk to their acceptable standards. Do you think Cussy faced this kind of prejudice from the outside world? Is there any prejudice or stigma associated with the people of Appalachia today?
4. How do you think Cussy's father feels after he marries her off to an abusive man? Why do you think he agrees to Charlie Frazier's proposal in the first place? What do you imagine life was like for an unwed woman at that time?
5. Imagine you are making a community scrapbook like the ones Cussy distributes to the people of Troublesome. What would you include? Do you think these materials were helpful to Cussy's library patrons?
6. When Cussy receives the cure for her blueness from Doc, she realizes there's a price to pay for her white skin, and the side effects soon become too much to handle. If you were in Cussy's shoes, would you sacrifice your health for a chance at "normalcy"? If there weren't any side effects, do you think Cussy would have continued to take the medication? Would you?
7. How do you think Cussy feels when she is ostracized at the Independence Day celebration, despite her change of skin color? Can you relate to her feelings of isolation? Do you think these kinds of racial prejudices are still prevalent today?
8. Cussy has to deal with the loss of many loved ones in a very short amount of time. How do you think she handles her grief ? Which loss was the most difficult for you to read?
9. What do you think life was like for the people of Troublesome? What are some of the highlights of living in such a remote place? What are some of the challenges the people on Cussy's library route face?
10. Back then, entering into a prohibited or interracial marriage in Kentucky was a misdemeanor that could result in incarceration, and we see these racial tensions attempt to sever Cussy and Jackson's relationship. Discuss anti-miscegenation laws and marriage laws. Do you think this kind of prejudice still exists toward interracial couples?
11. What do you think happens to Cussy, Jackson, Honey, and the other inhabitants of Troublesome after the story ends? Imagine you were Cussy. How would you feel leaving Troublesome for good?