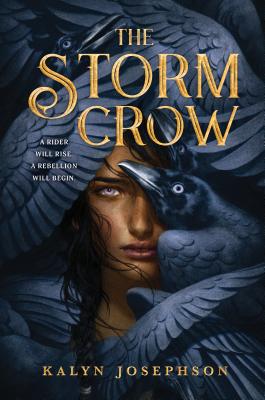 The Storm Crow (Hardcover)
Sourcebooks Fire, 9781492672937, 368pp.
Publication Date: July 9, 2019
Other Editions of This Title:
Paperback (6/2/2020)
* Individual store prices may vary.
Description
"Clashing kingdoms, thrilling action, and an imperfect heroine make this book a must-read."--ADRIENNE YOUNG, New York Times bestselling author of Sky in the Deep and The Girl the Sea Gave Back
Eragon meets And I Darken in this thrilling new fantasy debut that follows a fallen princess as she ignites a rebellion to bring back the magical elemental crows that were taken from her people.
Thia was born to be a crow rider.
In her kingdom of Rhodaire, magical elemental crows are what keeps the city running. For her entire life Thia has known she will hatch a crow, train, and become a rider--a warrior.
But when the Illucian empire invades in a calculated attack, they kill all the crows and destroy the eggs in a horrible fire that also robs Thia of her mother and mentor.
When her sister, Caliza, becomes the new queen of Rhodaire, she is forced to agree to a marriage between Thia and the Illucian heir in an effort to save her people. Prince Ericen is rude and cruel and Thia can't imagine traveling into the heart of an enemy city after so much has been taken from her.
But before she leaves, she finds a crow egg in the rubble of the rookery. Deep in the heart of Ilucia she must hatch the last crow, hold her own against the crown prince, and ignite a rebellion to take back what is hers.
"Dragon fans should get ready for their next favorite creature. I loved this."--JESSICA CLUESS, author of A Shadow Bright and Burning
Indigo's best YA books of 2019
B&N's best YA books of July 2019
Goodread's most popular 2019 debuts