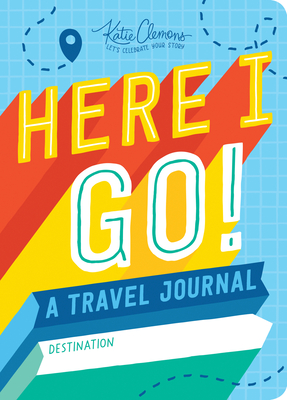 Here I Go! (Paperback)
A Travel Journal
Sourcebooks Explore, 9781492693628, 144pp.
Publication Date: June 2, 2020
* Individual store prices may vary.
Description
The perfect journal to help kids chart out new adventures and see where the journey takes them.
Never forget an adventure with this unique guided journal from storycatcher Katie Clemons. Kids can keep lists, rate each day, organize and save ticket stubs or postcards, draw, collage, or write about things they see and do--turning this journal into the ultimate souvenir.
Prompts encourage kids to record not only what happened, but also how those events made them feel. Whether you're heading to Yellowstone, Disney, New York, Europe, summer camp or Grandma's house, this is the best journal for any vacation
Prompts include: Without this trip, I never would've known...Treasures I'm taking home...If my vacation became a movie...Reasons I love it here...Here's something new I...Texture, Color, Smell, and Shape Hunts