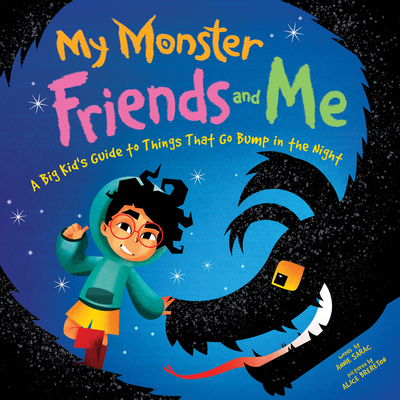 My Monster Friends and Me (Hardcover)
A Big Kid's Guide to Things That Go Bump in the Night
Sourcebooks Wonderland, 9781492693673, 40pp.
Publication Date: January 7, 2020
* Individual store prices may vary.
Description
A story to help kids overcome their fears, because sometimes it's more than just the monster under the bed
"This is a great way to start talking to young children about their fears and the monsters they become in their imaginations." --Kirkus Reviews
From noisy dogs behind gates to thunderous storms that seem scarier than they are, this clever story encourages children to take control of their fears, grown monstrous in their imaginations. By giving them names and turning fears into friends, My Monster Friends and Me guides children into healthier mindsets on how to deal with their worries and anxiety, issues all kids face.
When I was young, I had many fears,
Like darkness or storms in the sky.
But then I learned when you meet your monsters,
You can make them friends if you try
About the Author
Annie Sarac is a fiction editor, author, and playwright. Annie loves all things Scotland and cookies. Her all-time favorite gig is being a mom to a lovely and talented daughter. You can find Annie running off the cookies or at her tidy desk at TheEditingPen.com.Alice Brereton grew up in Minneapolis, MN, and is absurdly proud of it. Her artwork is colorful, textured, shape oriented, and always strives to be quirky or "smile inducing." Her favorite food is "pickled anything," and if she were not an illustrator, Alice would be at the bottom of the sea in a submarine, discovering new kinds of sea life and naming them ridiculous names.