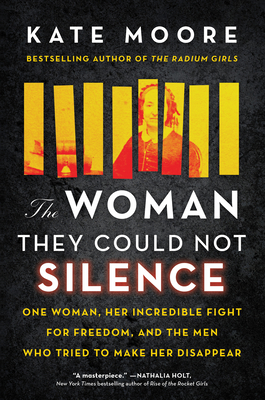 The Woman They Could Not Silence
One Woman, Her Incredible Fight for Freedom, and the Men Who Tried to Make Her Disappear
Hardcover

* Individual store prices may vary.
Other Editions of This Title:
Digital Audiobook (6/21/2021)
Paperback (2/22/2022)
Library Binding, Large Print (9/29/2021)
Compact Disc (6/22/2021)
MP3 CD (6/22/2021)
Compact Disc (6/22/2021)
July 2021 Indie Next List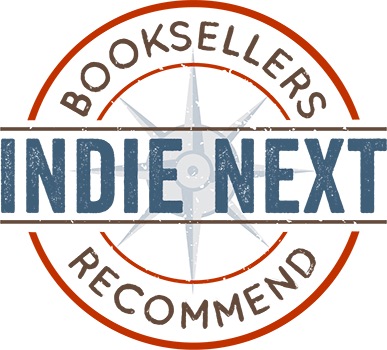 "As this country waged war against slavery, a quiet heroine fought for the rights of women. A must read for all!"
— Fran Ziegler, Titcomb's Bookshop, East Sandwich, MA
View the List
Description
From the New York Times, USA Today, and Wall Street Journal bestselling author of The Radium Girls comes another dark and dramatic but ultimately uplifting tale of a forgotten woman hero whose inspirational journey sparked lasting change for women's rights and exposed injustices that still resonate today.
1860: As the clash between the states rolls slowly to a boil, Elizabeth Packard, housewife and mother of six, is facing her own battle. The enemy sits across the table and sleeps in the next room. Her husband of twenty-one years is plotting against her because he feels increasingly threatened—by Elizabeth's intellect, independence, and unwillingness to stifle her own thoughts. So he makes a plan to put his wife back in her place. One summer morning, he has her committed to an insane asylum.
The horrific conditions inside the Illinois State Hospital in Jacksonville, Illinois, are overseen by Dr. Andrew McFarland, a man who will prove to be even more dangerous to Elizabeth than her traitorous husband. But most disturbing is that Elizabeth is not the only sane woman confined to the institution. There are many rational women on her ward who tell the same story: they've been committed not because they need medical treatment, but to keep them in line—conveniently labeled "crazy" so their voices are ignored.
No one is willing to fight for their freedom and, disenfranchised both by gender and the stigma of their supposed madness, they cannot possibly fight for themselves. But Elizabeth is about to discover that the merit of losing everything is that you then have nothing to lose...
Bestselling author Kate Moore brings her sparkling narrative voice to The Woman They Could Not Silence, an unputdownable story of the forgotten woman who courageously fought for her own freedom—and in so doing freed millions more. Elizabeth's refusal to be silenced and her ceaseless quest for justice not only challenged the medical science of the day, and led to a giant leap forward in human rights, it also showcased the most salutary lesson: sometimes, the greatest heroes we have are those inside ourselves.
Praise for The Woman They Could Not Silence:
"Like Radium Girls, this volume is a page-turner."—Library Journal, STARRED review
"A veritable tour de force about how far women's rights have come and how far we still have to go...Put this book in the hands of every young feminist."—Booklist, STARRED review
"In Moore's expert hands, this beautifully-written tale unspools with drama and power, and puts Elizabeth Packard on the map at the most relevant moment imaginable. You will be riveted—and inspired. Bravo!"—Liza Mundy, New York Times bestselling author of Code Girls
Praise For The Woman They Could Not Silence: One Woman, Her Incredible Fight for Freedom, and the Men Who Tried to Make Her Disappear…
"Well-researched and heretofore not well-known information about Elizabeth Packard and her monumental efforts to help women (such as herself) confined to asylums around the time of the Civil War.... This book is not to be missed." — Midwest Book Review

"[A]n inspiring portrait of someone who fought the system and won." — Petra Mayer, NPR Books

"Another fast-paced work of narrative nonfiction... A must-read for anybody interested in women's history or the history of reform in the United States. Like Radium Girls, this volume is a page-turner." — Library Journal, STARRED review

"What an incredible narrative about a singular historical woman. In The Woman They Could Not Silence, Kate Moore once again utilizes her astonishing talent in discovering the important, forgotten women of history. In bringing to life the account of Elizabeth Packard, wife and mother of six, Moore shares the stories of many sane women committed to insane asylums simply because they did not abide by the societal expectations about women and the one woman who successfully challenged these practices. Through these pages, Moore enthralls as she ensures that such women will be silent no more." — Marie Benedict, New York Times bestselling author

"Told with the urgency and passion of a novel, Kate Moore's deeply researched and thrilling study of Elizabeth Packard's fight against the power of psychiatric patriarchy in 19th century America will keep you up at night and illuminate women's ongoing battles for authority and respect." — Elaine Showalter, literary critic, Professor Emerita, Princeton University, and author of The Female Malady

"A riveting chronicle...Moore packs in plenty of drama without sacrificing historical fidelity, and paints Elizabeth's fierce intelligence and unflagging ambition with vibrant brushstrokes. Readers will be thrilled to discover this undersung early feminist hero." — Publishers Weekly, STARRED review

"The author of The Radium Girls returns with an inspiring story of the tireless 19th-century woman who fought against gender-based injustices...a vivid look at the life and times of a little-known pioneer of women's rights." — Kirkus Reviews

""I have waited fifty years for this full-length biography of Elizabeth Parsons Ware Packard, and Kate Moore's The Woman They Could Not Silence is simply magnificent. It reads like a suspense novel: one is on the edge of her seat at all times; one cannot believe what happens next—and then after that. History comes alive as does the tragedy of women who were falsely judged "mad" and then incarcerated and tortured in 19th century American Insane Asylums. Moore's research is impeccable. She tells us the whole terrifying and thrilling story: the cost of battle, the triumph of cruel and corrupt misogynists, the nature of feminist victory. It is a complicated story and one brilliantly told. This book reads like a movie and it should be made into one." —Phyllis Chesler, bestselling author and feminist leader" — Phyllis Chesler, bestselling author and feminist leader

"With path-breaking research and electric prose, Kate Moore reveals just how crazy marriage laws once were—and one unbeaten heroine helped make them sane." — Elizabeth Cobbs, New York Times bestselling author of The Hello Girls: America's First Women Soldiers

"Moore's (The Radium Girls, 2020) expert research and impassioned storytelling combine to create an absolutely unputdownable account of Packard's harrowing experience. Readers will be shocked, horrified, and inspired. A veritable tour de force about how far women's rights have come and how far we still have to go...Put this book in the hands of every young feminist." — Booklist, STARRED review

"What a story—and what a telling! Kate Moore has hit another one out of the park. In the best tradition of The Radium Girls, Moore recounts the stunning true account of a woman who fought back against a tyrannical husband, a complicit doctor, and 19th-century laws that gave men shocking power to silence and confine their wives. By challenging these norms, Elizabeth Packard became a heroine on the scale of the suffragists. In Moore's expert hands, this beautifully-written tale unspools with drama and power, and puts Elizabeth Packard on the map at the most relevant moment imaginable. You will be riveted—and inspired. Bravo!" — Liza Mundy, New York Times bestselling author of Code Girls

"This book will fill you with rage, despair, and determination. Moore has written a masterpiece of nonfiction, giving voice to the life of Elizabeth Packard, a crusader of humanity, who countless men tried to subdue. With elegant prose, and an epilogue that will leave you reeling, The Woman They Could Not Silence will linger long after the last page is read." — Nathalia Holt, New York Times bestselling author of Rise of the Rocket Girls

"Long overdue and completely worth the wait... This unnerving and inspirational saga from the 19th century still resonates with palpable urgency in the 21st. All credit to Kate Moore's keen research eye and narrative gifts for bringing this ever-relevant story to piercing light, one perfectly suited to this moment in our history." — Denise Kiernan, New York Times bestselling author of We Gather Together

"The Woman They Could Not Silence is compelling not only because of the way it creates an alliance between the reader and the courageous Packard, but also because of how it forces the reader to examine once more the language and attitudes around women's mental health. In Packard we see a foremother of the female leaders of today: intelligent, tenacious and impossible to cow." - BookPage

"The Woman They Could Not Silence is a remarkable story of perseverance in an unjust and hostile world. This book is rich with detail, powerful, and expertly researched, as Kate Moore describes the near-unbelievable nightmare of an "inconvenient" woman's commitment to a mental hospital and her subsequent fight for freedom against all odds. This book may take place 160 years ago, but it has so much to teach us about gender, misogyny, and medicine today. Thanks to Kate Moore's powerful work, Elizabeth Packard's name will live on in the minds of a new generation of readers." — Susannah Cahalan, New York Times bestselling author of Brain on Fire and The Great Pretender

"Heartbreaking and devastatingly important?Kate Moore has a rare gift for combining impeccable research and brilliantly mesmerizing storytelling. The Woman They Could Not Silence yanks back the curtain on the tragic and once-hidden injustices that ruined women's lives?and gives even more power to the one brave and undaunted voice that refused to be silent. You will cry, and then you will cheer, and then your life will be changed forever." — Hank Phillippi Ryan, USA Today bestselling author of The First to Lie and Her Perfect Life

"The Woman They Could Not Silence tells the captivating story of Elizabeth Packard, a forgotten heroine whose harrowing ordeal in an insane asylum seems straight from the mind of Stephen King—except every word is true. Blending impeccable research with novelistic flair, Kate Moore brings the indomitable Packard to brilliant life, and proves she belongs among our most celebrated women leaders." — Abbott Kahler, author (as Karen Abbott) of The Ghosts of Eden Park
Sourcebooks, 9781492696728, 560pp.
Publication Date: June 22, 2021
About the Author
Kate Moore is the New York Times and USA Today bestselling author of The Radium Girls, which won the 2017 Goodreads Choice Award for Best History, was voted U.S. librarians' favorite nonfiction book of 2017,and was named a Notable Nonfiction Book of 2018 by the American Library Association. A British writer based in London, Kate writes across a variety of genres and has had multiple titles on the Sunday Times bestseller list. She is passionate about politics, storytelling, and resurrecting forgotten heroes.
1. Elizabeth is locked up in the asylum because her husband does not agree with her religious views. Do you think modern-day America is more or less tolerant of diverse religions (and controversial view-points) than in Packard's time? How free are followers of minority faiths to practice in the U.S. today?
2. Elizabeth employs a variety of tactics— physical resistance, negotiating with hospital staff, writing— to protest her treatment throughout the book. Which techniques were most effective for her? What strategies would you turn to in her place?
3. Novel reading, masturbation, and irregular menstrual cycles are a few of the many reasons that women were admitted to asylums in Elizabeth's time. Which, if any, of these justifications stood out to you? How has our understanding of these "causes of insanity" changed?
4. Dr. Duncanson, the doctor who supports Elizabeth in her insanity trial, testifies that: "I did not agree with…her on many things, but I do not call people insane because they differ with me." How relevant is this statement in America today when political opinions are so divided, and what does it do to public discourse when the idea of insanity is brought into politics? Do you think we might ever return to a time when people are locked up for holding an opposing viewpoint to those in power?
5. Elizabeth and McFarland have a complicated relationship, to say the least. What did you think of her continuous attempts to redeem him? Did she truly think he would change, or was she just trying to improve her own circumstances? What were the long-lasting effects of the relationship on each of them?
6. When Elizabeth is first released from the asylum, how does her homecoming compare to her daydreams and expectations? Have you ever had a similar experience? How did you handle the difference between your expectations and reality?
7. Elizabeth's landmark case for her sanity was originally a trial regarding habeas corpus. What did you think of the judge's decision to shift focus? Is a jury qualified to confirm or deny someone's sanity?
8. What did you think of the spate of releases that occurred right before the asylum came under scrutiny?
9. Right or wrong, McFarland was completely trusted by the Jacksonville Asylum's Board of Trustees. What impact did this have on his patients? How did the Board respond to Fuller's investigation and recommendations? Can you think of a way to avoid such conflicts of interest?
10. Governor Oglesby was not required to act on the findings of the investigative committee and planned to keep them under wraps until the next meeting of the Illinois General Assembly. What motivated him to keep the report under wraps? Do you think modern politicians play the same games with important information?
11. The book explores the power of rumor and reputation. Even though Elizabeth is declared sane, rumors persist about her sanity for the rest of her life and are used to discredit her. Can you think of any modern-day examples where, even though someone has been cleared of something, their opponents continue to use that some-thing against them? Do you think this is "fair game," or is it morally wrong?
12. How did Elizabeth's status as a woman, mother, and asylum patient both help and hinder her lobbying efforts? How did she use men's expectations of her to bolster her causes?
13. Which of Elizabeth's many accomplishments do you think she was most proud of ? Is there anything else you see as her greatest achievement?
14. Elizabeth writes: "To be lost to reason is a greater misfortune than to be lost to virtue, and the…scorn which the world attaches to it [is] greater." Do you think this is still true today? The American Psychological Association recently stated that only 25 percent of adults with symptoms of mental illness believe that people will be caring and sympathetic toward them. How can we improve sympathy for those who struggle with their mental health? And which do you think carries more societal shame: having a mental health problem or being "lost to virtue"? Is the answer dependent on gender?