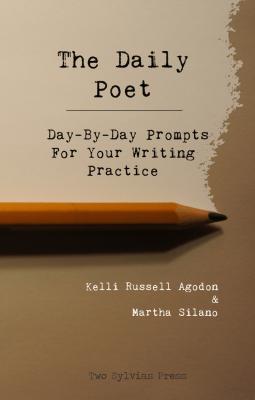 The Daily Poet (Paperback)
Day-By-Day Prompts for Your Writing Practice
Createspace Independent Publishing Platform, 9781492706533, 390pp.
Publication Date: October 20, 2013
* Individual store prices may vary.
Description
As in in O, OPRAH MAGAZINE... Write a poem a day every day of the year The Daily Poet: Day-By-Day Prompts For Your Writing Practice (Published by Two Sylvias Press) offers a unique writing prompt for every day of the year. Created by poets for poets, this calendar of exercises offers inspiration and a place to begin. Whether you are a novice or well-established author, The Daily Poet is an essential resource for poets, teachers, professors, or anyone who wants to jumpstart their writing practice. The Daily Poet is portable, coffeeshop tested, and offers quick warm-ups for any writing group or classroom. An excellent guide for students, The Daily Poet is also a handy reference for poets looking for fresh ideas to share in their writing workshops.
About the Author
Kelli Russell Agodon is the author of four books of poems: Hourglass Museum, Letters from the Emily Dickinson Room (Winner of the ForeWord Magazine Book of the Year Prize in Poetry and Finalist for the Washington State Book Award, ) Small Knots, and the chapbook, Geography. She also co-edited the first eBook anthology of contemporary women's poetry, Fire On Her Tongue. Connect with her at www.facebook.com/agodon or visit her homepage at: www.agodon.com Martha Silano is the author of four poetry collections, including the Saturnalia Books Poetry Prize winning The Little Office of the Immaculate Conception, an Academy of American Poets Noted Book of 2011 and finalist for the Washington State Book Award, and Reckless Lovely, also from Saturnalia. She is poetry editor of Crab Creek Review and teaches creative writing and composition at Bellevue College. Martha blogs at Blue Positive: http: //bluepositive.blogspot.com/