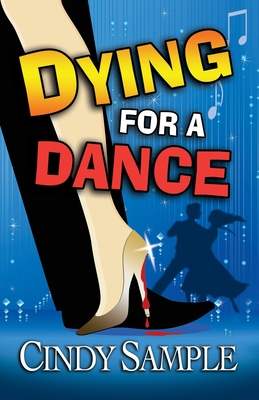 Dying for a Dance (Paperback)
Createspace Independent Publishing Platform, 9781492717225, 248pp.
Publication Date: September 27, 2013
* Individual store prices may vary.
Description
DYING FOR A DANCE - 2012 LEFTY Award finalist for best humorous mystery Discovering she has two left feet isn't the biggest problem for Laurel McKay when she agrees to learn a foxtrot routine for her best friend's Lake Tahoe wedding. Stumbling over the lifeless body of a sexy Russian dance star with her broken shoe heel stuffed in his mouth... is far worse. Almost as bad as running into the hunky detective she dated briefly before he disappeared from her life. When another death occurs on the ballroom floor, Laurel finds herself waltzing her way into the dark secrets of the Golden Hills Dance Studio. Navigating kids, career, wedding planning and murder requires some fancy footwork. Can Laurel tango with a killer and stay alive? "Sample's sleuth is an endearing character readers will adore." -RT Book Reviews "This follow-up to Dying for a Date featuring Laurel McKay is another hilarious romp filled with twists and turns and a vexing mystery. Sample's one-liners are amusing and her development of Laurel McKay as a caring, self-deprecating, everyday woman is well-done. -Midwest Book Review "Cindy Sample has mastered the art of REAL dialogue. The characters are wacky and believable. Any woman who constantly finds herself in awkward situations will love this book. This is a story that will make you wonder "who did it" and make you laugh out loud. Of course, the romance simply is divine " -BookReviewsRus "All of the elements of an excellent cozy mystery. Interesting characters, plot and setting. Fast paced writing. I struggled to figure out what it was that stood out that made me really enjoy the book and I decided it was the tone. It is a feel-good book, it makes you smile." -Examiner.com ""I have rarely been more cheered up by spending time with a book. Dying for a Dance is the perfect antidote to a bout of the winter blues." -Kings River Life Magazine.
About the Author
Cindy Sample is a former mortgage banking CEO of a nationwide company who decided plotting murder was more entertaining that plodding through paperwork. She retired to follow her lifelong dream of being a mystery author. Her experiences with on-line dating sites fueled the concept for DYING FOR A DATE, a humorous romantic mystery set in the California gold country. DYING FOR A DANCE, a 2012 LEFTY AWARD finalist for best humorous mystery and winner of the 2011 Northern California Publishers & Authors award for fiction, is based on her experiences in the glamorous world of competitive ballroom dancing. Who knew dancing could be so deadly? DYING FOR A DAIQUIRI moves the action to the Big Island of Hawaii. Never has research been so much fun! DYING FOR A DUDE brings everyone back home just in time for the annual Wagon Train Parade which features the funniest chase scene ever. And if your'e looking for a lip-smacking mystery, then check out DYING FOR A DONUT. Cindy is a past president of the Sacramento chapter of Sisters in Crime and has served on the boards of the Sacramento Opera and the YWCA. She has two wonderful adult children who live too far away. Visit Cindy's website at www.cindysamplebooks.com Email her at cindy@cindysamplebooks.com www.facebook.com/cindysampleauthor www.twitter.com/cindysample1