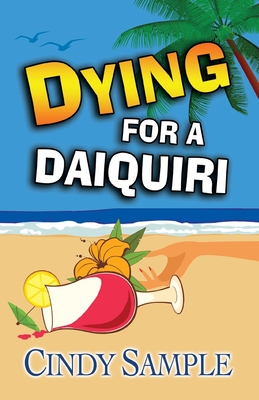 Dying for a Daiquiri (Laurel McKay) (Paperback)
Createspace Independent Publishing Platform, 9781492746843, 264pp.
Publication Date: September 28, 2013
* Individual store prices may vary.
Description
2014 LEFTY Finalist Best Humorous Mystery When Laurel McKay attends a Hawaiian wedding, her vacation soon becomes more deadly than the calorie count in her daiquiri. Her post-wedding holiday upends after a beautiful hula dancer is found dead on the rocks below the oceanfront restaurant owned by Laurel's brother and sister-in-law. When a family member is arrested for the murder, Laurel is plunged into a mystery where exotic Big Island locations--a coffee plantation, black sand beaches and a volcano-reveal their deadly side. And where is her hunky on-again/off-again boyfriend detective when she needs him? Laurel zip-lines and four-wheels her way through the island paradise unearthing long hidden secrets. Will ingenuity and pluck be enough? Or will this hula be her last? "Laurel McKay could serve as the poster girl for a normal suburban soccer mom except for one thing. She's a magnet for murder, even on vacation in Hawaii. Cindy Sample has created a heroine all gals can identify with and admire as she keeps going with wit and determination, even in the face of a homicide arrest. Sample's stories combine humor, romance and mystery, a recipe that yields a great book. Kick back with a tall, cool drink and enjoy this 5 star read " Mary Beth McGee, National Reviewer, Examiner.com "If Laurel McKay shows up at your party, watch out for bodies The zany mortgage banker with a penchant for murder does it again when she's in Hawaii for her friend's wedding. Throw in lots of sexy dancers, pots full of Kona coffee and a good-looking boat captain and Cindy Sample takes you off on a fun tropical romp with just enough mayhem and romance It's another great read " Michele Drier, author of the Amy Hobbes mysteries and The Kandesky Vampire Chronicles "DYING FOR A DAIQUIRI is the perfect title for Cindy Sample's newest laugh-laced who-done-it. Her delectable concoction will make you hanker to visit Hawaii, request life-size posters of the two hunks vying for heroine Laurel McKay's kisses, and laugh out loud at this single mom's humor and pluck-even when her life's hanging by a thread. I give five stars-or maybe it should it be five cherries-to this cocktail of a vacation adventure, sexy interludes, raucous laughs, and mystery." Linda Lovely, Author of the Marley Clark series "Calamity strikes again while Laurel McKay is vacationing in Hawaii and attending a wedding with her family and friends. When a beautiful Hawaiian is murdered and the cops arrest a family member, our intrepid heroine has to get involved. The humor tickles even as the chills abound. For murder, mayhem and laughs among the coconut palms, read DYING FOR A DAIQUIRI, the third book in Cindy Sample's acclaimed Laurel McKay series " Donna Del Oro, Award-winning author of the Jake Bernstein series.
About the Author
Cindy Sample is a former mortgage banking CEO of a nationwide company who decided plotting murder was more entertaining that plodding through paperwork. She retired to follow her lifelong dream of being a mystery author. Her experiences with on-line dating sites fueled the concept for DYING FOR A DATE, a humorous romantic mystery set in the California gold country. DYING FOR A DANCE, a 2012 LEFTY AWARD finalist for best humorous mystery and winner of the 2011 Northern California Publishers & Authors award for fiction, is based on her experiences in the glamorous world of competitive ballroom dancing. Who knew dancing could be so deadly? DYING FOR A DAIQUIRI (October 2013) moves the action to the Big Island of Hawaii. Never has research been so much fun! Cindy is a former columnist for the Gold River Community Newspaper. She is a past president of the Sacramento chapter of Sisters in Crime and has served on the boards of the Sacramento Opera and the YWCA. She has two wonderful adult children who live too far away. Visit Cindy on her website at www.cindysamplebooks.com www.facebook.com/cindysampleauthor www.twitter.com/cindysample1