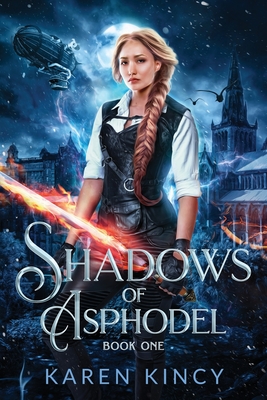 Shadows of Asphodel (Paperback)
Createspace Independent Publishing Platform, 9781492790112, 356pp.
Publication Date: October 3, 2013
* Individual store prices may vary.
Description
She never asked for the undying loyalty of a necromancer.
1913. Austria-Hungary. Ardis knows better than to save a man on the battlefield. Even if he manages to be a charming bastard while bleeding out in the snow. She hasn't survived this long as a mercenary without some common sense.
When she rescues Wendel, it isn't because he's devilishly handsome, but because he's a necromancer. His touch can revive the dead, and Ardis worries he will return from the grave to hunt her down. Besides, a necromancer can be useful in this world on the brink of war.
A gentleman of questionable morals, Wendel drops to one knee and pledges his undying loyalty to Ardis. She resists falling for him, no matter how hot the tension smolders between them. Especially when she discovers Wendel's scars run much deeper than his skin, and it might be too late to truly save him from himself.