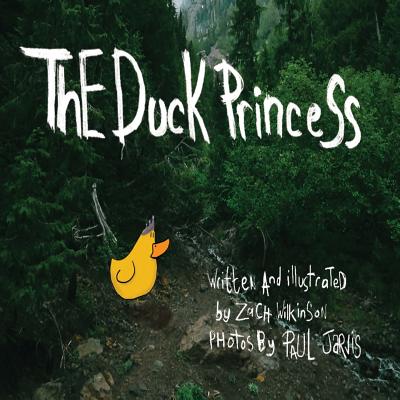 The Duck Princess (Paperback)
Createspace Independent Publishing Platform, 9781492812463, 32pp.
Publication Date: September 26, 2013
* Individual store prices may vary.
Description
"The Duck Princess" is the wonderful story of a duck named Juniper, a monster and a bear wizard. Juniper faces a problem she thinks she can't overcome but finds out the solution was within her the whole time. Written and illustrated by Zach Wilkinson, with photos by Paul Jarvis, this beautiful children's picture book will take kids of all ages on a journey of self discovery and friendship through mountains and streams, forests and fields.
About the Author
Zach Wilkinson is from Virginia and North Carolina, and currently lives in North Georgia, not too far from the mountains with his wife Beth and two awesome kids Juniper and Ransom. "The Duck Princess" is his first of hopefully many children's books. Design, photography, and stories are his passion. See more examples of he and Beth's work at www.zachandbeth.co.