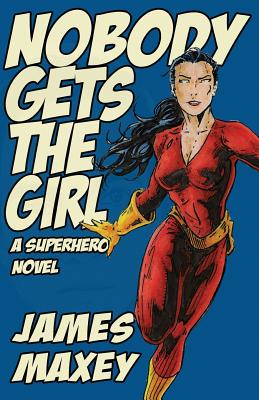 Nobody Gets the Girl (Paperback)
A Superhero Novel
Createspace Independent Publishing Platform, 9781492852216, 240pp.
Publication Date: October 3, 2013
Other Editions of This Title:
Paperback (7/7/2003)
* Individual store prices may vary.
Description
Richard Rogers was an ordinary man until he met the super-genius Dr. Nicolas Knowbokov. Now trapped in a world that has no memory of him, Richard is an invisible, intangible ghost to everyone but Dr. Know and the scientist's two superheroine daughters, Rail Blade and the Thrill. Assigned the codename Nobody, Richard becomes the world's ultimate spy, invisibly battling the super-powered terrorist army run by the mysterious mastermind Rex Monday. The fate of the free world is at stake as the superhuman battles escalate, wiping entire cities from the map, threatening the survival of all mankind. Who can save us from the looming apocalypse? Nobody.
About the Author
James Maxey lives in Hillsborough, North Carolina, with his wife Cheryl and too many cats. He's read 1,302,017 comic books, give or take a few. His mother warned that reading all those funny books would warp his mind-and she was right! Now unfit for ordinary society, James is reduced to typing out his depraved daydreams and asking strangers to pay money for them. It beats real work. For more information about James and his writing, visit his blog at dragonprophet.blogspot.com