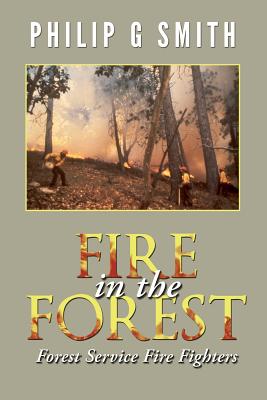 Fire in the Forest (Paperback)
Forest Service Fire Fighters
Createspace Independent Publishing Platform, 9781492887010, 118pp.
Publication Date: December 13, 2013
* Individual store prices may vary.
Description
Fire in the Forest is a synopsis of the training, fire incidents, photos and individual chapters on fire events occurring in the early 1970's. Most of the writing involves events which occur on the Tonto, Prescott and Angeles National Forests. In addition there are many individual chapters on various regional histories and personal experiences allowing readers to feel and see what it's like to perform as a fire fighter. Many original photos are included adding to the focus of the book. The writing is not about fire fighting in the large cities but about a different world in the distant, rugged and dangerous world of the immense national forests of the Southwestern United States. All writing springs out of the cultural thinking of any time period. This book reflects the early 1970's and was not a time of being politically correct. I wrote looking back nearly fifty years ago with a 1970's viewpoint.
About the Author
A former fire fighter with the forest service, writes about his experiences in the early 1970's in the national forests in Arizona and California. Mr. Smith is also a composer, having been performed by various symphonies, including Phoenix, ASU and OSU. He also has decades of experience as an archeologist in Arizona, having been a field excavator for the University of Arizona. He is an authority on the Q Ranch, Gila County Arizona, having spent 40 years in writing about this historic ranch. He is retired in Claremore, Oklahoma, with 10 grandchildren scattered world wide.