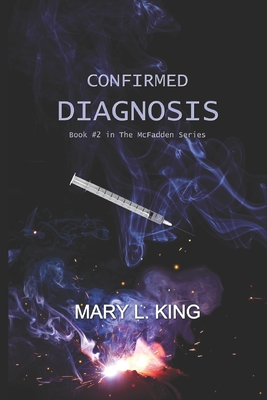 Confirmed Diagnosis (Paperback)
Createspace Independent Publishing Platform, 9781492913788, 370pp.
Publication Date: May 13, 2014
* Individual store prices may vary.
Description
Dr. Lauren McFadden and her husband Bryan have moved on with their physical medicine careers. They're enjoying their grand resort home in the Berkshire Hills of western Massachusetts. Turning a dream into reality, they're providing a home and rehabilitation services to abandoned young people with critical medical needs. Adam is deaf and has an eye for art. Devon is learning to walk again after the accident that nearly took his life. Philip seems to be making progress despite his abusive past, but he's withdrawn and doesn't express his emotions. College students Buddy and Noah work at the estate; each has deep wounds from a personal tragedy. An argument between them opens the door to more than a working relationship. Michael joins the family after sustaining a broken neck that leaves him quadriplegic. He'll need all his strength to survive in a world that doesn't readily accommodate persons with profound disabilities. David arrives after his father is brutally murdered and his home is destroyed by fire. Cameron slips into the family unexpectedly on Christmas night. Each young man needs Dr. McFadden's and Bryan's professional skills, but it will take more than medicine to heal eight shattered lives. The boys need unconditional love, understanding, and guidance. Hard work, laughter, tears, and compassion make the perfect home remedy for this unforgettable family.
About the Author
Mary King takes a unique approach to writing medical novels, especially when her characters are confronted with disability issues. The McFadden Series invites readers into the realistic world of daily living activities, rehabilitation therapies and personal challenges as experienced by a special group of young people and the professional couple who cares for them. The purpose of Ms King's work is not only to give insight into disability medical situations, but is also a way to show readers that life can be quite productive and blissfully "normal" even when a young person in the home has special medical needs. Teenagers are going to be teenagers, no matter what. Ms King's interest in physical medicine began in 1982, while working at a spinal cord injury rehab center in Jacksonville, Florida. She grew up in an environment where disability concepts were part of everyday life. Mary King currently resides in Florida, where she continues to work on her novel series.