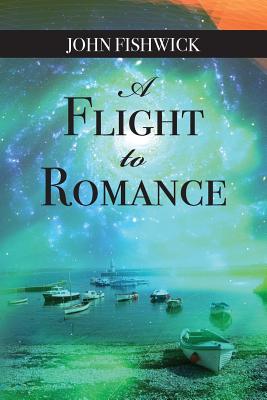 A Flight to Romance (Paperback)
Createspace Independent Publishing Platform, 9781492921097, 416pp.
Publication Date: January 7, 2014
* Individual store prices may vary.
Description
It was true, she had thought his science trips would be a little tedious, but they were actually quite fascinating, and she was intrigued by his big quest.
Can true love happen twice in a lifetime? Find out in John Fishwick's debut novel, A Flight to Romance. A thoughtful reflection on everything from art and science to romance and relationships, its raw emotion will captivate even the most casual reader.
Jeremy Rowlands lives a quiet life as an astronomy professor at the University of Florida. When he loses his wife in a car accident, Jeremy leaps at the opportunity to spend three weeks abroad to reevaluate his new role in life.
Meanwhile, Stephanie Marks embarks on a trip to visit the historic homes of famous British authors. As a retired English teacher who lost her husband to cancer, she has finally settled into a resigned solitude.
When Jeremy and Stephanie meet on the same flight, their lively and meaningful conversation sparks something in them both. Their decision to become traveling companions for the remainder of the trip allows their tenuous bond to grow, forcing them both to face a painful question: Is it really possible to fall in love again?
About the Author
John Fishwick grew up on the Isle of Man before earning a degree in chemistry and geology from England's Liverpool University. After joining the British Army, where he studied Russian with British Intelligence, Fishwick worked for two years as a field geologist in Canada. He then moved to the US, where he worked on a top secret project for the government. The founder and principal operator of a high-tech materials company that has been in business for over forty years, Fishwick also holds various patents and enjoys lecturing on various subjects such as astronomy, geology, and evolution theory. He is a longtime member of Mensa. Fishwick has published over fifty technical articles, as well as a nonfiction book entitled "The Applications of Lithium in Ceramics." His latest publication, the novel "A Flight to Romance," is now available. Fishwick and his wife, Nancy, split their time between Florida and North Carolina.