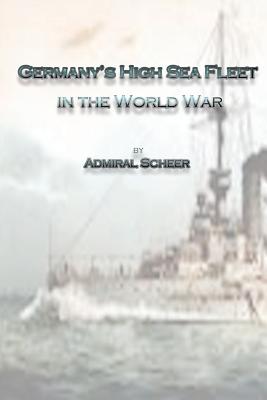 Germany's High Sea Fleet in the World War
Paperback

* Individual store prices may vary.
Other Editions of This Title:
Paperback (12/13/2013)
Description
Known to his own sailors as the "Man with the Iron Mask," Admiral Reinhard Scheer was a hardened dedicated sailor. It was his relentless drive that enabled him to overcome his limited social background and gain the highest rank in the Kaiserliche Marine. His memoirs are of great interest to historians of the First World War and the nascent German 'Great Power' status. Broadly divided into three sections, the first part of his memoirs concentrates on the German Fleet's activities during the first years of the war, including the bombardment of the coast of Britain, which came as such a shock to the Allies. The second, which naturally dominates his memoirs, are his great exploits at the Battle of Jutland or Skaggerak in command of the cruiser squadron which caused such damage to the British Fleet. The third and final part recounts his time as chief of staff of the German Navy, as an advocate of unrestricted Naval Warfare he recounts his lobbying of the Emperor and the methods and experiences of the U-Boats under his command.
Createspace Independent Publishing Platform, 9781492947745, 392pp.
Publication Date: October 12, 2013