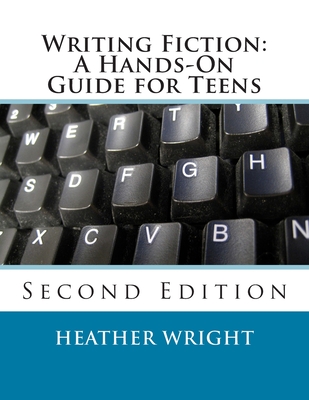 Writing Fiction
A Hands-On Guide for Teens
Paperback

* Individual store prices may vary.
Other Editions of This Title:
Paperback (7/28/2010)
Description
The second edition of Writing Fiction: A Hands-On Guide for Teens contains expanded chapters and over 50 writing prompts to help you find story ideas and defeat writer's block.If you're a teen writer, Writing Fiction: A Hands-On Guide for Teens, has the concise answers you need to your writing questions. Whether you're at the beginning of your story or in the middle, or whether the words or flowing or you're stuck for inspiration, you'll find writing prompts, encouragement, concrete solutions to writing problems, tips for plotting, writing dialogue, characterization and more. Reviewers of the first edition said: "Writing Fiction is a bare-bones resource. If the information isn't useful, it isn't there. That is what makes it so valuable. Teens don't have to wade through pages of padding to get to the good stuff. The book contains only the good stuff. Teens interested in writing will make good use of this book."CM: CANADIAN REVIEW OF MATERIALS, Manitoba Library Association"This guide to writing fiction speaks directly to young writers and provides tools to help them become successful in their writing endeavours and to have fun doing so ... The author's love of writing and enthusiasm for sharing her expertise with young writers shines through this guidebook, making it a wonderful resource for young writers."CANADIAN TEACHER magazine.
Createspace Independent Publishing Platform, 9781492985549, 90pp.
Publication Date: January 27, 2014
About the Author
Heather loves writing for children and teens. She reads mysteries all the time, and really enjoyed writing Sherlock Holmes and the Orphanage Mystery, published by Caramel Tree Publishing. She loves doing research, too, and has had a lot of fun writing many short stories for Kayak: Canada's History Magazine for Kids. Currently she is working on a short story anthology for middle readers, for which she received her second Ontario Arts Council Writers' Reserve grant. She is also planning a new book--Writing Fiction: A Hands-On Guide for Pre-Teens, Heather is also a busy freelancer, writing for national and local magazines, educational publishers, businesses and non-profits.