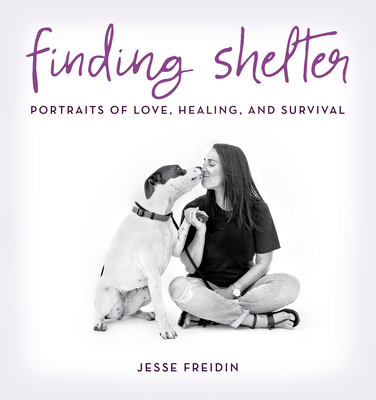 Finding Shelter (Hardcover)
Portraits of Love, Healing, and Survival
Lyons Press, 9781493025091, 176pp.
Publication Date: June 1, 2017
* Individual store prices may vary.
Description
The healing, beauty, and joy of the animal shelter system Without volunteers, our nation's animal shelter system simply would not exist. Volunteers speak for those that cannot speak, pick up the pieces for abandoned animals that have been let down by previous owners or unfortunate circumstances, and do whatever it takes to heal the deepest of wounds.In Finding Shelter, award-winning photographer Jesse Freidin shows the softer side of this story. He witnessed firsthand how many of the volunteers were able to mend their own emotional hurts with the love the shelter animals gave back to them, and how the power of these relationships transforms shelters into places where humans and animals can heal together. This realization propelled him to take a two-year journey across the country to document the tenderness and healing, beauty and joy he encountered within the shelter system. The result is a heartwarming inspiration for people to look differently at how to save shelter pets. In Finding Shelter, Freidin sparks a new discussion about animal rescue and what it feels like to truly love an animal.
About the Author
Jesse Freidin is an award-winning fine-art dog photographer whose work has appeared in Vogue, Cosmopolitan, The New York Post, Garden and Gun Magazine, The Bark Magazine, Four and Sons Magazine, Inside Edition, Everyday with Rachel Ray, Modern Dog Magazine, The Sunday Times (UK), The Globe and Mail (Canada), and many more. He is the creator of the Doggie Gaga Project, a personal project that became an overnight media success linked online by Entertainment Weekly, MTV, TMZ, and The Sundance Channel; and featured on ABC's Live! With Regis & Kelly. LINKS: Private Commissions Portfolio: www.jessefreidin.com Finding Shelter website: www.findingshelterportraits.com Finding Shelter Kickstarter page: https: //www.kickstarter.com/projects/1299009732/findingshelter- portraits-of-volunteers-and-shelte Wikipedia Page: https: //en.wikipedia.org/wiki/Jesse_Freidin
or
Not Currently Available for Direct Purchase