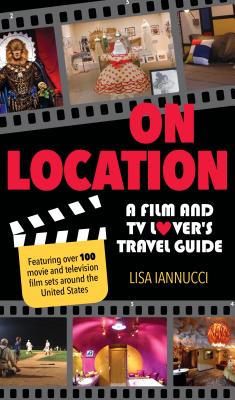 On Location (Paperback)
A Film and TV Lover's Travel Guide
Globe Pequot Press, 9781493030859, 240pp.
Publication Date: March 1, 2018
* Individual store prices may vary.
Description
Whether you're a film fanatic or just want to see a bit of Hollywood in your neighborhood, On Location: A Film and TV Lover's Travel Guide is the quintessential resource for visiting the locations of your favorite films or television series. In this guidebook, professional travel writer and self-proclaimed film buff Lisa Iannucci takes you across the country with over a hundred profiles about the famous movie and television locations from Star Trek to I Love Lucy. Add this book to your carry-on or toss it into your glove compartment and you're ready to see some of the iconic settings from the silver screen up close. On Location: A Film and TV Lover's Travel Guide also makes a perfect gift for road trips or film trivia lovers.
About the Author
Lisa Iannucci is a professional writer, author of Healthy Travel: Don't Leave Home Without It, founder of "The Virgin Traveler" and co-host of Sports Palooza Radio (www.blogtalkradio.com/sportspalooza). She has been published on many travel topics in Frequent Flyer, Executive Travel, the Los Angeles Times Travel, Travel Pulse, TravelJobs.com, the Poughkeepsie Journal and other publications as well. She has co-authored 17 books on a wide variety of topics, including biographies of Will Smith and Ellen DeGeneres. She lives in Poughkeepsie, NY.