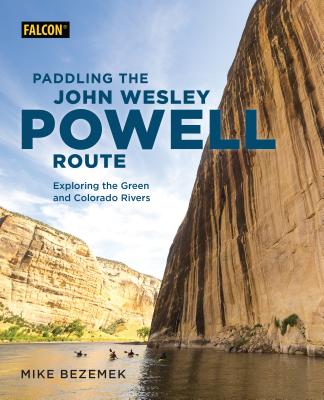 Paddling the John Wesley Powell Route (Paperback)
Exploring the Green and Colorado Rivers
Falcon Press Publishing, 9781493034819, 272pp.
Publication Date: October 1, 2018
* Individual store prices may vary.
Description
With gushing springs, clear-water streams, lush hardwood forests, and limestone bluffs rising hundreds of feet, the Powell Pilgrimage offers enough paddling to fill a lifetime, traveling along the Green and Colorado Rivers through Wyoming, Utah, Colorado, Arizona, and Nevada. Paddling the John Wesley Powell details the best paddling trips--classic floats, hidden gems, and challenging whitewater. Look inside to find: -GPS coordinates for every put-in/takeout -Detailed river descriptions -Maps showing access points and river miles -Level of difficulty, optimal flows, rapids, and other hazards.
About the Author
Mike Bezemek is the author and photographer of books, blogs, and articles for a variety of publications, including the guidebook Paddling the Ozarks for Falcon Guides. As a contributing editor for Canoe & Kayak Magazine, he writes two recurring series--Regular Paddler, Remarkable Waters and Weekend Expeditions. Other projects include a bikepacking article series for Adventure Cyclist Magazine and a satirical review series about "shitty" beer that is currently seeking a new home. Twit Lit Classics, for Sky Horse Publishing, is a humorous literature companion book series which reimagines classic works of adventure literature as Twitter feeds. And his blog Hot Mess of an Adventure Writer Tells All: Confessions, Lessons, and Mishaps from the Field can be found at hotmessadventure.com. View his work or contact him at mikebezemek.com.