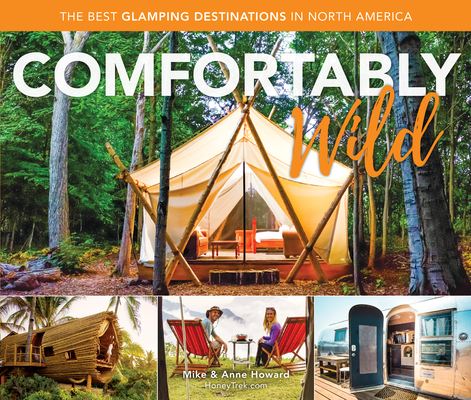 Comfortably Wild (Paperback)
The Best Glamping Destinations in North America
Falcon Press Publishing, 9781493037797, 256pp.
Publication Date: October 1, 2019
* Individual store prices may vary.
Description
River rafting between luxury camps, harvesting vegetables for a farm-to-table dinner, and ziplining to your treehouse suite, this is experiential travel and glamping at its finest. Breaking the mold of big box hotels and transforming camping into a glamorous affair, this revolutionary travel style needed its story told. Traveling over 56,000 miles from Canada to Costa Rica, authors Mike & Anne Howard of the acclaimed blog HoneyTrek.com sought out the best glamping destinations in North America and the deeper meaning of this trendy term. In the first guide of its kind, the Howards dive into the history of glamping and this 21st-century craving for unconventional experiences that effortlessly connect us with nature, our loved ones, and ourselves. Rather than being organized by style of lodging, each chapter of Comfortably Wild offers a unique way to vacation, like the boutique farmstays in "Cultivate," wellness retreats in "Rejuvenate," and ranches of "Wild West." Alongside hundreds of gorgeous photos and inspiring stories, they offer the practical tips to finding the right destinations for you and mobilizing a lifetime of unforgettable adventures.