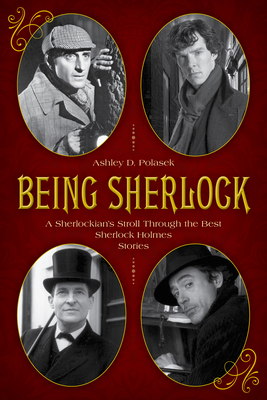 Being Sherlock (Hardcover)
A Sherlockian's Stroll Through the Best Sherlock Holmes Stories
Lyons Press, 9781493042395, 448pp.
Publication Date: September 20, 2019
* Individual store prices may vary.
Description
Being Sherlock shares the best collection of Sherlock Holmes stories fans have never had, until now. Shared by Sherlockian Ashley D. Polasek, she nimbly sets the stage for each story and shares interesting Sherlockian tidbits about the incredible evolution of this iconic character. Famous former and current Sherlocks include: William Gillette, Basil Rathbone, Christopher Lee, John Cleese, Robert Downey Jr., Sir Ian McKellen, and Benedict Cumberbatch among others. Featuring lesser-known photography and behind the scene shots, this book is for every Sherlock Holmes fan bookshelf. Unlike other Sherlockian guides, this book attempts to answer why the Sherlock narrative is so popular and decree the best and worst representations.
About the Author
Ashley D. Polasek holds a doctorate in the study of Sherlock Holmes on screen, a subject on which she has spoken across the U.S., U.K., and Europe, and as a member of The Baker Street Babes, the web's only all-female Sherlock Holmes podcast. Editor of books on Sherlock Holmes, P.G. Wodehouse, and the biopic genre, she is an English lecturer, a professional enthusiast, and a competitive historical martial artist. Find her on Twitter @SherlockPhD.Ashley lives in Upstate South Carolina.