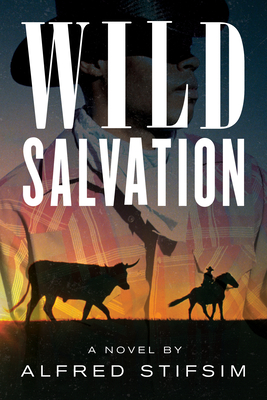 Wild Salvation
Paperback

* Individual store prices may vary.
Description
Johnson is accused of assaulting a white woman, a deadly charge for a black man in 1876. Knowing he'll be lynched if he stays in St. Andrews, Indiana, Johnson flees to the grassy plains of Kansas looking for the freedom unavailable to him back East. What Johnson doesn't know is that the woman's father is a powerful businessman determined to track him down. For a man on the run, the West seems like the perfect place for someone withdrawn like Johnson to become a new person, until a top Pinkerton agent named Cole Charles comes into town hunting outlaws. When Cole Charles discovers Johnson is a wanted man, Johnson has no choice but to flee again. This time he escapes to Fort Worth, Texas, where he meets a rowdy woman named Eddie who is quick with a joke and even quicker with her pistol. Despite his lack of experience, Eddie hires Johnson to be a wrangler on a cattle drive made up of other black cowboys headed to Wyoming. With Cole Charles on his trail, the cattle drive will take Johnson further than he ever imagined and force him to confront his greatest fear when he comes face to face with Cole Charles himself.
Two Dot Books, 9781493064243, 288pp.
Publication Date: February 1, 2022
About the Author
Alfred Stifsim is a member of Western Writers of America and has published several short stories about the American West. The Bastard of the Black Hills, won second prize in ropeandwire.com's 2019 short story contest, and "Max and Sherri" was included in Cowboy Jamboree Magazine's Fall 2020 issue. His short story about Eddie, A Night Out with the Cowboys, was published by Close to the Bone (UK) in August 2021. He currently lives in Indianapolis and enjoys writing westerns and gritty stories. You can find him on Twitter @AStifsim or at alfredstifsim.com.