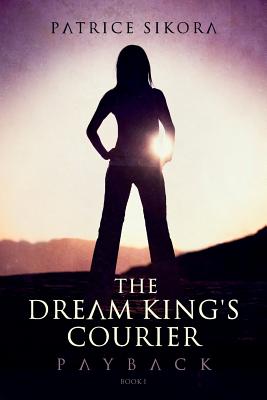 The Dream King's Courier (Paperback)
Payback
Createspace Independent Publishing Platform, 9781493614820, 342pp.
Publication Date: April 5, 2014
Other Editions of This Title:
Paperback (11/29/2015)
* Individual store prices may vary.
Description
Animal control officer Gwen Revmore has no use for the gods. They've never answered any of her prayers-even after a tragic accident leaves her husband dead, and her young son gravely injured.
But after her estranged grandfather shows up at the hospital to urge her to try one more time to save the boy, Gwen decides there's nothing left to lose. She asks Nathao, the powerful King of Dreams, for help, and he agrees to save Sam-but like most favors, the help will come at a price.
King Nathao needs to replace an employee killed in an attack on his lands, and he promises to save Gwen's son if she agrees to take on that very important job of Courier. Gwen will work closely with Nathao's other staff, including her grandfather, and serve as the King's public face for his congregations around the world. She will also be his official emissary to other gods.
Gwen soon finds herself caught in a dangerous conflict as Nathao and rival god Bayel struggle for followers and power. In a world where gods are created and shaped by human belief, these beings will stop at nothing to gain more worshippers-regardless of who is caught in the crossfire.
About the Author
Patrice Sikora has worked in radio news for most of her life, and has always been in love with the power of the medium. She and her husband have three sons and currently share their home with several cats and Italian greyhounds. An avid reader herself, Patrice was inspired to write the first book of the Dream King's Courier series when, one day while on her daily commute to work in New York City, she found herself without anything to read.