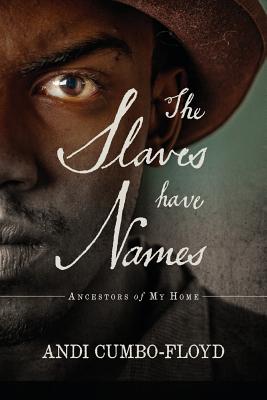 The Slaves Have Names (Paperback)
Ancestors of My Home
Createspace Independent Publishing Platform, 9781493750160, 214pp.
Publication Date: November 28, 2013
Other Editions of This Title:
Paperback (11/28/2013)
* Individual store prices may vary.
Description
They lived with professors and waited on former presidents. They were masons and nurses, school teachers and field hands, 246 people owned by a man who struggled with the institution of slavery. Yet, almost no one knows their names. When a white woman begins to study the history of the plantations these people built, the plantations where she was raised, she discovers that the silence around these people's lives speaks of a silence in her country's history . . . and in her own life. A creative nonfiction, history book about American slavery and its legacy in the United States. "In the late afternoons sometimes, I walk up and talk to the folks who are buried in the undulating earth, most of their graves are unmarked by any stone except, perhaps, two pieces of slate stuck vertically in the ground, one at head and one at foot, and long worn down or washed clean of names. But three stones bear words, gifts cut into rock - Ben Creasy, the carpenter, Jesse Nicholas, the stonemason, and Primus, the foreman. Ben and Jesse's stones are clear - with their names and dates marked deeply in the sandstone. I can find them in the records - know for sure who they are. Primus's stone is harder to know. The tradition here on the farm is that Primus the foreman at Upper Bremo is buried here, but I cannot be sure. The stone reads "Prams - 12," and I'm not sure that it refers to this Primus. It may be his grandson, also Primus, or some person I don't know yet. It's the 12 that throws me - the Primus I know lived to be an old man, long past 1812 - his death date is noted - 1849. That date seems right according to the records, but then, the records are so sparse; it's hard to know. I don't know how to solidify - to give storied flesh - to these rough marks hewn deep into stone.
About the Author
Andi Cumbo-Floyd is a writer, editor, and writing teacher who grew up on the Bremo Plantations. She is also the author of God's Whisper Manifesto: The Makings of a Dream. She and her husband live on God's Whisper Farm at the edge of the Blue Ridge Mountains. You can find her at www.andilit.com. She wrote this book to learn more about the people who built her home, the people who founded that place, the people often forgotten when we talk about majestic plantation homes and American history. She wrote this book to learn how slavery has affected her family and the United States as a whole. But most of all, she wrote this book so she could know the names of the people who walked this land before her and so that she could share them with other people, particularly their descendants.
or
Not Currently Available for Direct Purchase