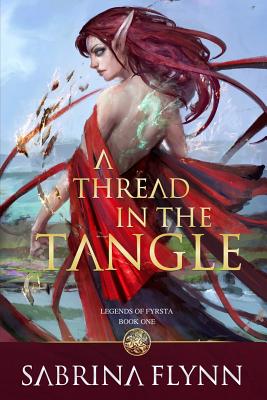 A Thread in the Tangle (Paperback)
Createspace Independent Publishing Platform, 9781493767526, 462pp.
Publication Date: December 5, 2013
* Individual store prices may vary.
Description
In a shattered realm where gods breathe and battle, sixteen-year-old Isiilde must find her feet among people who both despise and crave her kind. She trembles on a precipice, caught between the lust of men, the greed of kings, and an eternal struggle for dominance. As three powerful kingdoms vie to own her, the fire in her blood awakens, sparking a cataclysm of events that spiral into disaster. A barbarian, a madman, and a timid nymph are all who stand between light and oblivion.
About the Author
Sabrina lives in perpetual fog and sunshine with a rock troll and two crazy imps. She spent her youth trailing after insanity, jumping off bridges, climbing towers, and riding down waterfalls in barrels. After spending fifteen years wrestling giant hounds and battling pint-sized tigers, she now travels everywhere via watery portals leading to anywhere. She is a winner of Best-Selling author Annelie Wendeberg's Sherlock Holmes Fanfiction Contest. And her short story 'Clash of the Books' won first place in Laurie R. King's National Library Week Writing Contest.