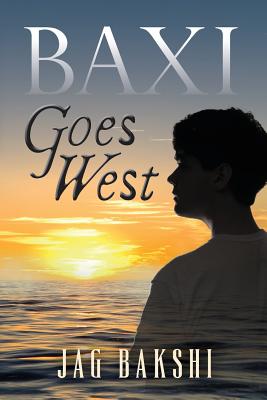 Baxi Goes West (Paperback)
Createspace Independent Publishing Platform, 9781493770625, 178pp.
Publication Date: March 27, 2014
* Individual store prices may vary.
Description
Summary I've looked on many women with lust. I've committed adultery in my heart many times. God knows I will do this and forgives me." President Jimmy Carter As historians would note, the warriors of America's "sexual revolution" were single, young women who wished to no longer define their sexuality as monogamous or heterosexual. Premarital virginity was no longer in fashion and American women were empowered to explore their natural, carnal desires. The rules of engagement were a thing of the past, leaving men delighted, yet befuddled by the abundance of women seeking sexual expression. On the cusp of the liberated movement out west, Baxi, a humble, pious man embarks on a quest to resolve a contrasting, yet similar shift that threatens the stability of the close knit Indian village he is slated to take over in this suspenseful yet humorous story. A humiliating crisis brews among Baxi's farm workers. Their "women," however, were not taking a solution to their sexual frustrations into their own hands. Instead the overwhelming responsibility of their sexual satisfaction rested solely on the shoulders of their husbands. When this burdensome duty and shame in failing to meet his wife's desires drives a husband to the point of taking his own life, Baxi travels to America by boat to seek the psychological know how to address these issues. Initially, Baxi is steadfast in his intention to remain true to his beloved and religion. But his resolve eventually fades as he falls prey to not one, but several women uninhibited by the west's new found liberation. He is captivated; virtually hypnotized by the sights, smells, and sounds of sexual revolution that surrounds him. Unable to resist the allure of pleasures, Baxi develops an emotional and physical connection to a young, exotically beautiful woman named Sherry. While the lovebirds navigate the seas, Baxi's outlandish adventures bring him closer to his inevitable demise, fading his pursuit to save the village into a distant memory. Are Baxi's moral dilemmas timeless and commonplace? Will Baxi's love for his Rani prevail? Will Baxi trade the life he loved for the revolution's unprecedented pleasures.
About the Author
In 1962 toward the end of my last semester in the school of Mechanical Engineering I decided to grow a beard and it became an instant hit with the girls, but had to pay a heavy price for it. Finding a job in any field let alone my own field became impossible. Because of my beard I stood out and perhaps looked a bit unconventional. A guy with a beard during the early sixties was considered not to have an appearance of the traditional clean look. It was a question of wrong perception and nothing else. People on the street would equate my looks to Castro and companies would simply slam their doors on me. Starving and penniless, I found the biggest food factory in the world ---- Girls. I would ask any girl that came to visit "can you please bring a sandwich for me" This became my habit until one girl said to me " Do you ask all the girls who come to visit you to bring along sandwiches?" My reply was "No, No-way" but I was lying through my teeth, but after this humiliation I said to myself enough was enough. As luck would have it, I found a job as a model to pose for art students in Corcoran Art Gallery and American University in Washington D C. After a short stint with modeling I succeeded in getting a job in my own profession. The difference between now and then is that during those days it was the girls who used to fix sandwiches for me, today I do it.