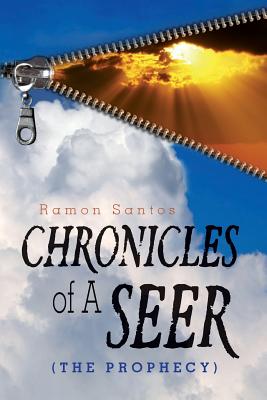 Chronicles of a Seer (Paperback)
( the Prophecy )
Createspace Independent Publishing Platform, 9781493783663, 232pp.
Publication Date: May 30, 2014
* Individual store prices may vary.
Description
Seers have a silent influence on society that has been recorded throughout the centuries. Now's the time to tell their stories in order to open the minds of those who have no inclination about the unseen dimension and how it affects all of us.
In Chronicles of a Seer, Ramon Santos shares his journey and introduces us to the God who guides and teaches him how to walk with his prophetic gifts. It reveals key lessons he's learned along the way that will provide protection to readers and bring peace to the weary and lost. He also relates multiple testimonies of supernatural healings and deliverances of the oppressed. The chronicles will challenge readers to reach new spiritual destinations, as he or she dives into uncharted waters for a chance to be more than flesh and blood, and have a greater impact on the world.
Santos also reveals, through biblical scriptures and scientific studies, how God has released these gifts throughout the development of humanity, and these releases uncannily coincide with technological advances and appointed times of our evolution.
With the inclusion of an appendix, Santos provides resources for further reading, so readers can continue their own journey down the seer's path.
About the Author
Ramon Santos is a seer, with the gift of interacting with the supernatural and mystical realm. He shares his moving testimonies of God's power so that, through compassion and caring, he may open the eyes and hearts of those who do not yet see and hear. Santos is a former US Marine who has heard God since he was a young child. He currently lives with his wife Lorrie in Vacaville, California, where he is a businessman and a licensed minister for The River.