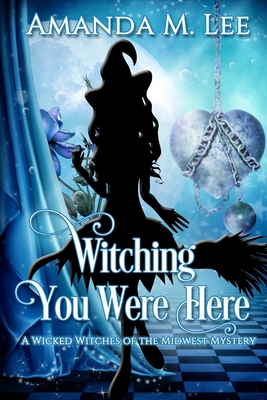 Witching You Were Here (Paperback)
A Wicked Witches of the Midwest Mystery
Createspace Independent Publishing Platform, 9781494225612, 254pp.
Publication Date: November 20, 2013
* Individual store prices may vary.
Description
Winter has hit Hemlock Cove - and not in a fun way. The cold weather is keeping most tourists out of town, which is just fine with the Winchester witches. They're using the lull as a way to recharge and take a break - even if Aunt Tillie is causing her usual havoc. All that comes crashing down, though, when a large yacht is found abandoned in a nearby channel and there's blood on the deck. For Bay, things go from bad to worse when local law enforcement is joined by a federal representative in the form of Landon Michaels - her former flirt partner and possible boyfriend. Landon has come to town for more than just the case, though; he's here to make amends. And even if Bay is ready to accept his apology, that doesn't mean her family is. Landon may be here to win her back, but he's also a man on a mission - and that mission is truth. He wants to know the Winchester family secret - whether Bay is ready to share it or not. Landon isn't the only visitor in Hemlock Cove, either. Thistle's father - Ted Proctor - is also in town. He says he's there to buy some property for a business consortium - but he's having secret meetings and hiding a bevy of truths from his daughter and her busybody cousins - something that sets the whole family on edge. When you couple that with the hot new handyman, the hipster snowboarders and Aunt Tillie's rage about her wine closet being confiscated for a new furnace, it's another fun-filled mystery for the Winchester witches and Hemlock Cove - as long as everyone can survive the snow, and the killer that hides in it, that is.
About the Author
When I was a kid, I was torn between whether or not I was going to grow up and be the Incredible Hulk or Wonder Woman. I flirted with being a Jedi Knight for awhile, but I wasn't up for the intense travel associated with the gig. In my teens, I settled on being a writer -- although I had no idea the effort that would entail. Not only am I a writer now, but I'm a writer in several different mediums. I'm a longtime newspaper reporter, an avid reader and a voracious science fiction fanatic. Like me on Facebook at https: //www.facebook.com/AuthorAmandaMLee . Follow me on Twitter at @yodaoneforme