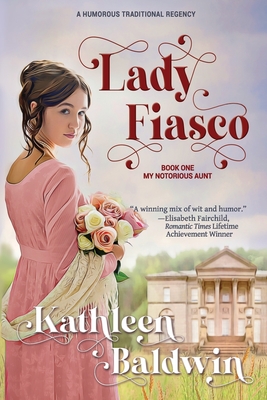 Lady Fiasco: A Traditional Regency Romance (Paperback)
A Traditional Regency Romance
Createspace Independent Publishing Platform, 9781494231705, 256pp.
Publication Date: November 20, 2013
About the Author
English writers have always fascinated Kathleen Baldwin. In eighth grade, she despaired when Mrs. Meyers, her school librarian, explained the school simply did not own any more books by Mr. Dickens. "What? Oh no. There must be more?" Kat moaned. "Come with me." Her wiley librarian had a plan. You see, she and Kat's English teacher, Mrs. Chamberlain, (who excused Kathleen to go to the library every day except test days) had long ago decided their young student was destined to be a writer. Mrs. Meyers cleverly introduced Kathleen to other authors who filled the gap; Jules Verne, Sir Conan Doyle, Tolkien. But when Kat got hold of Jamaica Inn, the fabulous Daphne du Maurier became a new favorite. More delights followed when Oscar Wilde, Jane Austen, and Georgette Heyer taught Kathleen to savor the nuances of English wit and humor.
Advertisement