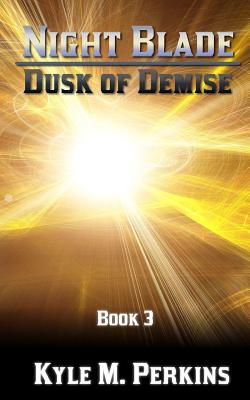 Dusk of Demise (Paperback)
Createspace Independent Publishing Platform, 9781494433406, 330pp.
Publication Date: November 11, 2014
* Individual store prices may vary.
Description
While Niko and his friends are off searching for the medallion pieces, Niko's good friend, Daisuke, was left in the dust. Feeling abandoned, Daisuke joins a gang and starts to steal, using a strange wind power - only to be caught by Niko and his new friends. Upon his capture, he tells his story and leads everyone back to his gang, where Niko is thrown off the side of a tall building, and the only person that can save him is Chisai, but her demonic abilities are not working. Can she save Niko without her demonic abilities? Meanwhile, Yakedo and Mizu are using the psychic piece of the medallion to their advantage and celebrating Mizu's birthday. When they get back to Atamin's lair, Kagemusha makes them question their loyalty to Atamin. Taking the initiative, the siblings risk everything and attack Niko's family head-on. When Atamin learns that they had been secretly using the psychic piece, he strips them of their abilities and attacks everyone, hoping to salvage any medallion pieces. Will Yakedo and Mizu survive the full-on attack from their guardian? Lastly, Keshi and Kiban team up with Atamin and Kagemusha to trace some faint signals of the medallion, eventually leading them to no other than Tora's house Can Tora keep his plan a secret for long?