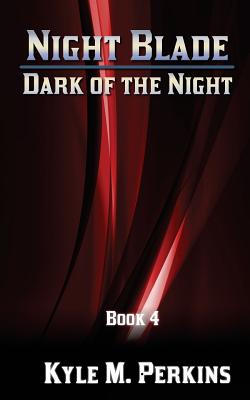 Dark of the Night (Paperback)
Createspace Independent Publishing Platform, 9781494433420, 328pp.
Publication Date: May 13, 2015
* Individual store prices may vary.
Description
With his latest attack proving useless, his friends trapped, and facing a threat of losing his own demonic abilities, Niko disappears in the middle of battle After a close brush with death, Niko decides that he wants to get rid of his abilities, and there is only one way to do that: with Tora's help, but it comes at a price. Will he be willing to give up his own abilities for the sake of his friends? Meanwhile, Nakafumi and Kazeyama join the search for Niko and learn about - or already know - Niko's abilities and the demonic world. After a bit of research, and regrouping with Tsuyoki, Atamin joins the party as well in order to go after Tora and to end his overall plan to retrieve the full medallion. Can Niko, without his abilities, and his friends go up against the all-powerful Tora, and stop his eventual ruling, or will they fall to his overwhelming power?
About the Author
When he's not writing storylines or scripts for upcoming novels or mangas, Kyle M. Perkins usually designs, develops, and hand-codes web-based services using a mixture of multiple web languages, including PHP, MySQL, HTML, CSS, jQuery, and more, as he has been doing so since 2001. Otherwise, he is teaching courses at a local community college. Kyle finished his first series, Night Blade, in 2015, and is now working on his next series, Omega Noir. Additionally, is also working on story lines for various manga and novel series, including such titles as Crystal Blaze, All Souls Crescent, and Phoenix Rising, all produced by Lunar Productions, a small studio run by him and his wife. He is also a member of the Independent Author Network. Kyle thoroughly enjoys watching sci-fi and anime series, with his favorites being "Star Trek: The Next Generation," "Doctor Who," and "Sword Art Online." Kyle lives in Waynesville, NC with his wife, Keat, and their two cats, Chi and Maru.