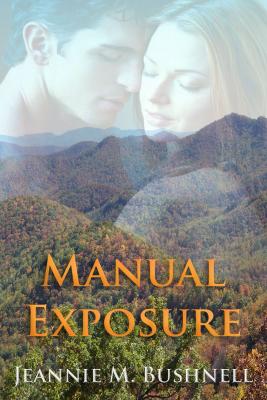 Manual Exposure
Paperback

* Individual store prices may vary.
Description
Sage Brant, a photography student focused on her career and love of nature, is drawn into the world and arms of Kirby Chapman, son of the local real estate magnate who values money and possessions above all else. Sage, unwilling to become a powerful man's puppet, forces Kirby to see beyond the vision of the world he's inherited. Sage exposes the truth that threatens to tear them apart and challenges Kirby to step out of his father's shadow. Will Kirby sacrifice it all to prove his love is as enduring as the mountains that surround them in Asheville, North Carolina?
Praise For Manual Exposure…
"Just read this wonderful book. It is an enchanting story of young love finding its way through the powerful forces that can obstruct its path. Two talented young people take on the challenge of growing into their talents together. This book is well written with attractive, personable characters and honest action." -Virginia Marsick

"Manual Exposure is a sharply-written young-adult romance book. It is a fun read. I was mesmerized by the way Bushnell described the mountains of Asheville, North Carolina and the way she described the different perspectives of the character as they were developed throughout the story.
There are moments of life written of in this story that caused me to reflect back to my young adult years because of their similarities to the story of Kirby and Sage. I believe that this young-adult romance is well worth the time you will spend enjoying it.

I look forward to the next story Bushnell publishes and enjoy the style she uses to convey her thoughts." -James D. Morrison, author
Createspace Independent Publishing Platform, 9781494455576, 218pp.
Publication Date: May 7, 2014
About the Author
Jeannie wrote her first book in elementary school. She painstakingly wrote, illustrated, bound it together in cardboard, and created the fabric cover out of an old pillowcase. A voracious reader, her heroes were the authors who possessed the power to create the characters and stories that kept her awake into the wee hours of the night as she devoured their words. As a student of journalism, broadcast communications, and rhetoric, Jeannie further developed her love for the art of telling a good story. Her love of animals, research, and investigative reporting threw her into the world of animal rescue. Delving deeper into this world, Jeannie turned all creative and professional endeavors to spreading compassion for all living things. In addition to her work as a freelance writer, Jeannie is an entrepreneur who creates her own line of eco-friendly pet products, and as a vegan baker and cake decorator, Jeannie shares her food, recipes, and tips with vegans and non-vegans alike. Caring for her beloved companion animals in their last stages of life exposed the finite nature of life to her, pushing Jeannie to put pen to paper and write her first novel. Well, second, lest we forget her childhood bear tale. Jeannie is a summa cum laude graduate of the University of Illinois. A grassroots activist, Jeannie has spearheaded numerous community campaigns to promote progressive animal welfare and rights legislation. Described as someone who has never met a stranger, Jeannie enjoys befriending her readers and supporting her fellow writers. Always willing to chat for a spell, Jeannie hopes to hear from you! A native Texan, raised in Roanoke, Virginia, with stopovers in Illinois, Oklahoma, Arkansas, and Tennessee, Jeannie now resides in Charlotte, North Carolina.