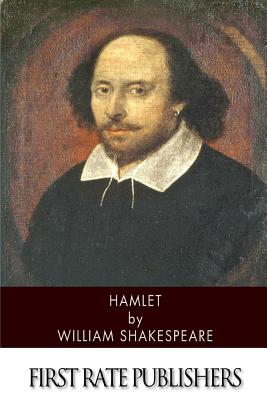 Hamlet (Paperback)
Createspace Independent Publishing Platform, 9781494461546, 128pp.
Publication Date: December 12, 2013
Other Editions of This Title:
Paperback (9/21/2009)
Paperback (1/24/2019)
Paperback (5/31/2013)
Paperback (10/5/2008)
Paperback, German (6/3/2015)
Paperback (4/10/2009)
Paperback (12/3/2012)
Paperback (12/3/2012)
Paperback (2/4/2009)
Paperback, German (3/26/2015)
Paperback (4/6/2010)
Paperback (9/20/2009)
Paperback (11/3/2018)
Paperback (1/11/2016)
Paperback, Spanish (12/1/1999)
Hardcover (10/15/2008)
Hardcover (8/22/2015)
Hardcover (5/28/2013)
Paperback, Spanish (2/21/2013)
* Individual store prices may vary.
Description
William Shakespeare is almost universally considered the English language's most famous and greatest writer. In fact, the only people who might dispute that are those who think he didn't write the surviving 38 plays, 154 sonnets, two long narrative poems, and several other poems still attributed to him. Even people who never get around to reading his works in class are instantly familiar with titles like King Lear, Othello, Hamlet, Macbeth, and Romeo & Shakespeare.
Among Shakespeare's tragedies, Hamlet may not be the most famous, but it is widely considered the best. The famous revenge tale tells the story of Hamlet's vengeance against his uncle, and the ensuing corruption and madness that consume the plot.