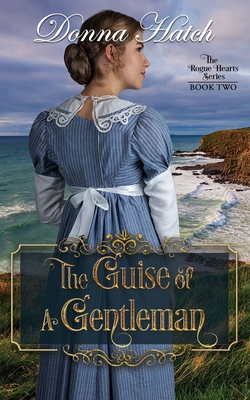 The Guise of a Gentleman (Paperback)
Createspace Independent Publishing Platform, 9781494496906, 430pp.
Publication Date: December 2, 2013
* Individual store prices may vary.
Description
Though her heart longs for adventure, Elise strives to be a perfect English lady within the stifling confines of society for the sake of her impressionable young son. Her quiet world is shattered when she meets the impulsive and scandalous Jared Amesbury. His roguish charm awakens her yearning for adventure but his irrepressible grin and sea-green eyes hide a secret.A gentleman by day, a pirate by night, Jared must complete one last assignment for the Secret Service before he can be truly free. Elise gives him hope that he, too, can find love and belonging. His hopes are crushed when his best-laid plans go awry and Elise is dragged into his world of violence and deceit. She may not survive the revelation of Jared's past...or still love him when the truth is revealed.The Rogue Hearts Series: The Stranger She MarriedThe Guise of a GentlemanA Perfect SecretThe Suspect's DaughterPraise for Donna Hatch: "Donna Hatch is one of the masters of clean romance with electric tension and smokin' hot kisses." Reading is My Super Power Reviews"Written with heart and depth, Donna Hatch's books are absolute must-reads for any fan of swoon-worthy historical romance." Sarah M. Eden, USA Today best-selling historical romance authorDance with a duke, outwit pirates, save a kingdom, and fall in love. Believe in happily ever after.Note from the Author: This romantic story of loss and betrayal, forgiveness and redemption, and strangers marrying, will leave you laughing, crying, and swooning. Sprinkled liberally with suspense, mystery, and heart-melting kisses, this is not your ordinary historical tale of an arranged marriage nor of redeeming the rakes. Fans of Victorian and Regency Eras as well as those seeking clean and wholesome romance with plenty of chemistry will love this story.
About the Author
Author of Historical Romance and Fantasy, award-winning author Donna Hatch's writing awards include the internationally-recognized Golden Quill Award, the International Digital Award, and the Readers' Choice Award. A native of Arizona who recently relocated to the Pacific Northwest, she is the mother of six busy children. All of her heroes are patterned after her husband of over 20 years, who continues to prove that there really is a happily ever after.