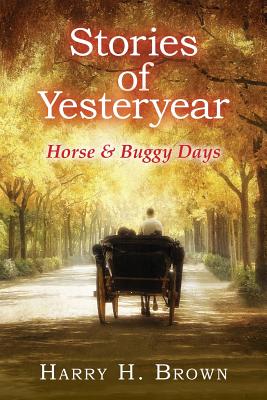 Stories of Yesteryear - Horse and Buggy Days (Paperback)
Createspace Independent Publishing Platform, 9781494850807, 84pp.
Publication Date: March 12, 2016
* Individual store prices may vary.
Description
The New England farming community of Fullertown may have a hard scrabble past, but it was never in short supply of reasons to smile. And no one captured the humor and heart in quite the way Harry H. Brown did, a farmer and folklorist who penned the popular story collection, Stories of Yesteryear-Horse and Buggy Days.
One of the last of the swamp Yankee storytellers, Brown breathes new life into the now long gone day-to-day world of Pilgrim descendants at the turn of the twentieth century. With wit, warmth, and whimsy, this compilation of fifty-three stories and forty-five illustrations charts the town from its early settlers in the 1600s to the horse-and-buggy days of the early 1900s. Along the way, Brown paints a convivial, authentic portrait of the early settlers as they came together to create the American spirit.
It's an Americana nostalgia trip populated with Indians, gypsies, farmers, tramps, and even living ghosts. Anyone craving some good, droll fun will savor every one of these short and sweet stories. They are perfect for a family read-aloud or a quick bedtime chuckle.
About the Author
Harry H. Brown was a historian, author, farmer, youth leader, dowser, and community volunteer who lived to be 102 years old. He was born and raised in Halifax, Massachusetts. The author was a founding member of the Halifax Boy Scout Troop and Halifax Boys Baseball League. He was also a Grange Master and member of the Farmers Club and the Halifax Historical Society. Professionally, he was a chauffeur for more than forty years. Noted for telling folk stories, Brown wrote and illustrated Stories of Yesteryear-Horse and Buggy Days, which was reluctantly abetted by his wife of sixty-two years, Mildred B. Brown.