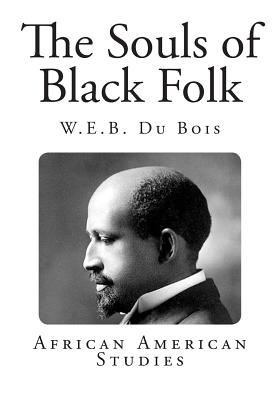 The Souls of Black Folk
Paperback

* Individual store prices may vary.
Other Editions of This Title:
Paperback (2/10/2014)
Paperback (9/19/2020)
Paperback (9/26/2020)
Paperback (3/10/2021)
Paperback (9/19/2020)
Paperback (3/13/2014)
Paperback (4/21/2008)
Paperback (9/19/2020)
Paperback (6/21/2011)
Paperback (6/2/2018)
Paperback (4/25/2015)
Description
AFRICAN AMERICAN STUDIES - The Souls of Black Folk - African American Studies - A Cornerstone of African-American Literary History - Sorrow, Suffering, Hope, and Liberation by W.E.B. Du Bois - The Souls of Black Folk is a classic work of American literature by W. E. B. Du Bois. It is a seminal work in the history of sociology, and a cornerstone of African-American literary history. The book, published in 1903, contains several essays on race, some of which had been previously published in Atlantic Monthly magazine. Du Bois drew from his own experiences to develop this groundbreaking work on being African-American in American society. Outside of its notable place in African-American history, The Souls of Black Folk also holds an important place in social science as one of the early works to deal with sociology. Each chapter in The Souls of Black Folk begins with a lyric epigraph, complete with a musical score of the melody. Along with traditional spirituals and African-American poetry, European and American poets such as Schiller, Fitzgerald, Whittier and Byron are also represented. These lyrics deal with sorrow, suffering, hope, and liberation.
Createspace Independent Publishing Platform, 9781494968489, 172pp.
Publication Date: January 10, 2014