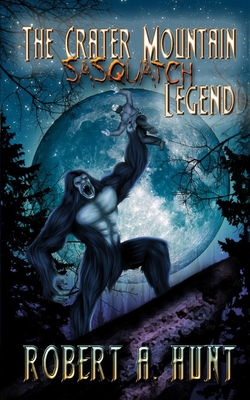 The Crater Mountain Sasquatch Legend (Paperback)
Createspace Independent Publishing Platform, 9781494996086, 184pp.
Publication Date: November 6, 2012
About the Author
Robert A. Hunt resides in his home land of Canada, British Columbia and continues to be a committed story teller with multiple new titles in the works. In between building and studying, Robert finds time to write science fiction fantasy which he contends such spectacular possibilities are not so far out of reach after all. "We still have so much to learn about the world we live in. We have come so far, but we still have a long way to go." Robert, a full time author, has no plans of slowing down. When Robert is not writing, he is spending time with his family or exploring the beauty of North America. 'Genation: Earth Volk' is the beginning of the Genation series; a world of complexity and excitement with other titles as, 'Grizz Rise of the Blackguard' (Available now) which is the back story of Grizz, who is an essential character of the Genation series; 'Verticus, ' (Also available now) 'Insectivolk wars' and 'Ultimate Power' (Both available soon). Other titles from Robert A. Hunt include; 'Jasper and the Shelter of Angels, ' The legend trilogy; 'The Crater Mountain Sasquatch Legend, ' 'The Coalmont Legend' and 'The Cross Breed Legend' (All are available now.
Advertisement