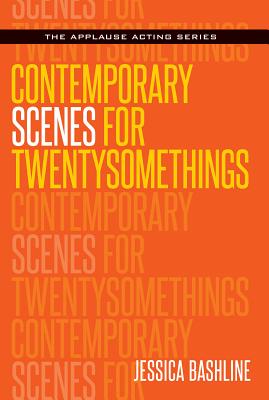 Contemporary Scenes for Twentysomethings (Paperback)
Applause Theatre & Cinema Book Publishers, 9781495065446, 294pp.
Publication Date: February 1, 2018
* Individual store prices may vary.
Description
(Applause Acting Series). The theater of the 21st century, in many ways, is expanding to require new muscles of its actors, and so should their scene choices. Today, amid flourishing new play resources, it can be difficult to nail down contemporary scenes for two people. These scenes, all culled from plays written between 2000 and 2016, are useful to actors between the ages of 15 and 30. They range from about two to seven minutes' running time appropriate for different classroom explorations and are grouped by scenes for two males, two females, and one male and one female. Contemporary Scenes for Twentysomethings offers the opportunity for emerging actors to explore work by playwrights, both emerging and established, that is truly contemporary. Jessica Bashline, adjunct professor of acting at New York University, has assembled a comprehensive collection, featuring work written by Samuel D. Hunter, Liz Duffy Adams, Timothy Mason, Nina Raine, and many more. Every playwright in this book is currently writing. The characters included in this compilation come from a variety of backgrounds with different stories to tell, giving you the chance to explore those who are close to you and those who may come from someplace else. When perusing this book, look for scenes that instantly draw you. There is more than enough material to find something that speaks to you, and your passion for a piece will strengthen your final performance.