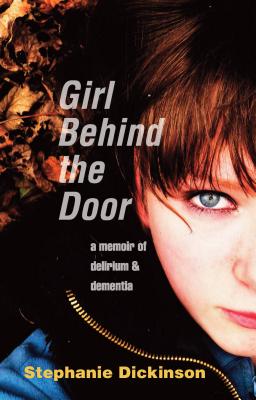 Girl Behind the Door (Paperback)
Rain Mountain Press, 9781495106088, 236pp.
Publication Date: September 12, 2017
* Individual store prices may vary.
Description
Literary Nonfiction. The unsparing homecoming of the prodigal daughter to help care for her dying mother. A New York writer is drawn back to the rural Iowa of her youth when her mother's health begins to fail and dementia rears its head. While camped out in the nursing home's Alzheimer's unit she investigates and relives her early life as the daughter of a single mother and big, Czech extended family. Her Protestant minister and entrepreneur brothers travel in from other states, and she observes and bonds with the staff that now populate her life. She finds more compassion and forgiveness for her mother than she was able to muster as an out-of- control teenager. She doesn't sugarcoat her early failings. The surroundings bring Dickinson to remember the second-hand clothes, the delicious Czech foods, and her well-coiffed and well-educated mother who unwittingly married a greedy and cruel man, and then grabbed her children and escaped. Dickinson relives her teenage hitchhiking escapades that end in the tragedy of her being shot. Dickinson provides insight and humor to the universal, familiar mother-daughter struggles and the pain of nurturing a parent at the end of their life.

"GIRL BEHIND THE DOOR opens with the renegade Iowa farm girl who ran away to New York City to be a writer returning home to find her dying, nearly 100-year-old mother lying naked on a bed in the Memory Care Unit of a nursing home. Despite the haunting beauty of Dickinson's language, naked is possibly the best way to describe her prose. Naked emotion. Naked observation. The warts and the pimples of living presented with the same intensity and honesty as the finely curved hips and thick auburn hair that give life its pleasure. No one writes like Stephanie Dickinson, except maybe God."--Alice Jurish

"As a teenager she decided to fly. Her mother's old Rambler with her at the wheel crested the hill, with grave consequences. In GIRL BEHIND THE DOOR, Stephanie Dickinson flies on every page. What a book A delicious memoir, or deathwatch, in which death dies. Florence, her mother, lives. Iowa lives, all 'the gone ones.' We know her childhood better than we know our own, the Bureshes and Teleckys better than our own relatives. A read with moist eyes. Unflagging emotion and exquisite clarity, incredible candor and perspicacity, her signature poetry. It is brave, naked as her dementia mother. Our eyes are wet and our hearts are full. It is a farewell that makes you hungry for life. She heaps our plates."--Jill Hoffman.
or
Not Currently Available for Direct Purchase