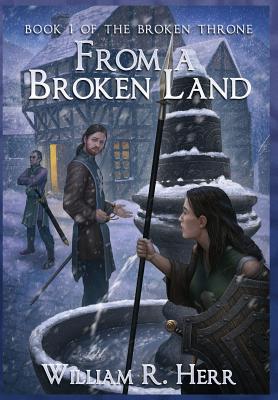 From a Broken Land (Broken Throne #1) (Hardcover)
Mechanicsburg Press, 9781495186905, 408pp.
Publication Date: February 10, 2016
Other Editions of This Title:
Paperback (5/15/2016)
* Individual store prices may vary.
Description
Something in the mist is alive--or is it the mist, itself?
Kiranae is a girl in flight, carried through the mists to escape a marriage she cannot abide. Gidon is a simple messenger, sent on a mission he is never expected to survive. Through coincidence, fate, or something stronger, they are brought together--bound to each other.
But, deep within the shadows and mist, a wicked and threatening force watches them. Gidon must protect the girl, his men, and himself from a force and presence he cannot explain. Together, they are thrust into war, intrigue, and impossible love, never realizing that their lives are part of a larger, and darker, plan.